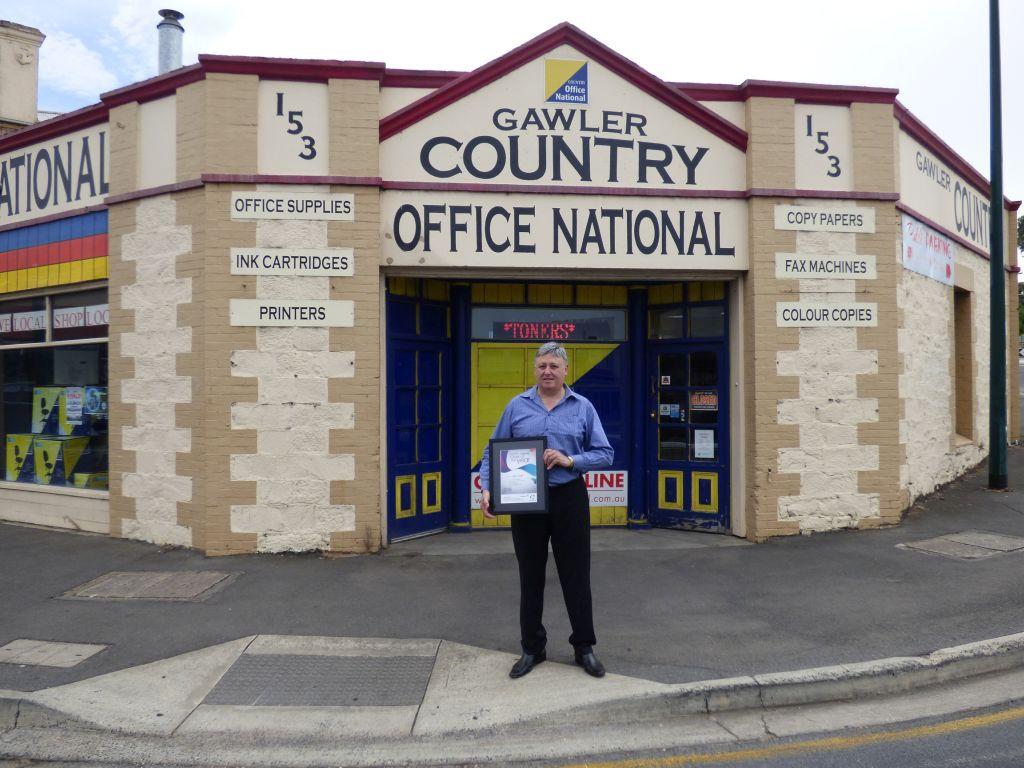 Office National dealer named 'Citizen of the Year'
Long-time OP business owner wins top community award.
Long-time Gawler Country Office National dealer Steve Barilla has been honoured with the region's highest community award.
Barilla, a first-time nominee, was recently presented with the Gawler Citizen of the Year Award in recognition of his contribution to the local business community.
Gawler community consists of about 25,000 residents, north of the Adelaide CBD on the edge of the Barossa wine country.
A business owner from the age of 18, Barilla has been a member of the Office Brands group since the late 1990s, and has been involved in the office products industry for more than 40 years.
Barilla has seen the industry evolve significantly during this time and he cites technology as the most significant change that he has seen.
"It's too easy for a customer to shop elsewhere now and the human interaction is being lost", he said.
Barilla was nominated for the award several months prior to the final announcement, together with several other nominees. During the assessment process, he was reviewed for his management of his business and his staff, together with his involvement in the local community.
Barilla said he was totally surprised when he received a call from the Gawler Lord Mayor to announce his win: "I thought it was a prank call. I actually didn't believe it".
Asked why he thought he'd received the award, Barilla said: "As a business owner, you have an important responsibility, not only for managing your business, but also for empowering your staff and for supporting your local community".
As a strong advocate of building relationships in business, Barilla is a member of the local Rotary Club, while also a sponsor of several local sporting teams.
Whilst Barilla credits the Office Brands group for its supportive structure, business tools and investment in technology to maintain pace with new customer purchasing habits, his recipe for success remains the personal relationship and service he provides his customers. 
Barilla said while it is hard to build a business, owners need to have positive attitude: "You can be given all the tools you need, but you need the drive to ride the ups and downs of business."
His advice to others: "Ensure you provide range, service, delivery and offer great communication to your customers".