Charitable Fund donates $33k to Dandelion Support Network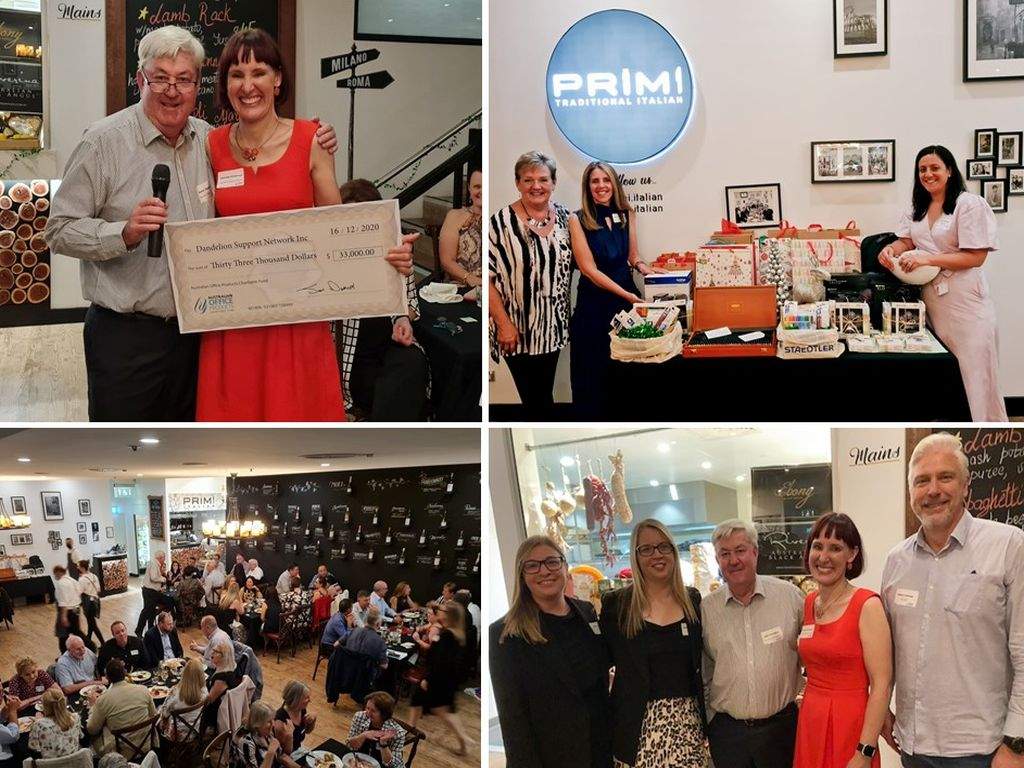 Charitable Fund donates $33k to Dandelion Support Network
Family support group picks up the cheque at charity dinner.
The Australian Office Products Charitable Fund finished the year on a high by presenting a cheque for $33,000 to the Dandelion Support Network (DSN) on 16 December.
The donation was boosted by proceeds from the charity Christmas dinner, held at the Primi Italian restaurant in Sydney and attended by more than 80 guests from all sectors of the industry.
Major sponsors of the event included ACCO Brands, Complete Office Supplies, Dynamic Supplies and Opal Australian Paper. 
Gabrielle Humphreys, operations manager of Dandelion Support Network, said the donation would greatly assist the organisation in meeting rental costs over the next 12 months as its seeks to secure a new location for its volunteer workers.
Dandelion Support Network is a grassroots not-for-profit that supports children and families in need.
DSN receives no government funding for the services it provides and relies on the generosity of the community and supporters to continue its work.
Since December 2011, DSN has helped nearly 10,000 families and now works with more than 200 hospitals and community service agencies to create positive change in the community.
PHOTO:
From top left clockwise: AOPCF director John Donaghy presents a cheque for $33,000 to DSN operations manager Gabby Humphreys.
Raffle prizes galore!
From left, Amie Lyone (COS), Belinda Lyone (COS), John Donaghy (AOPCF), Gabby Humphreys (DSN) and Adam Colman (ACCO Brands).
More than 80 guests attended the charity dinner.