Drought-affected schools say thanks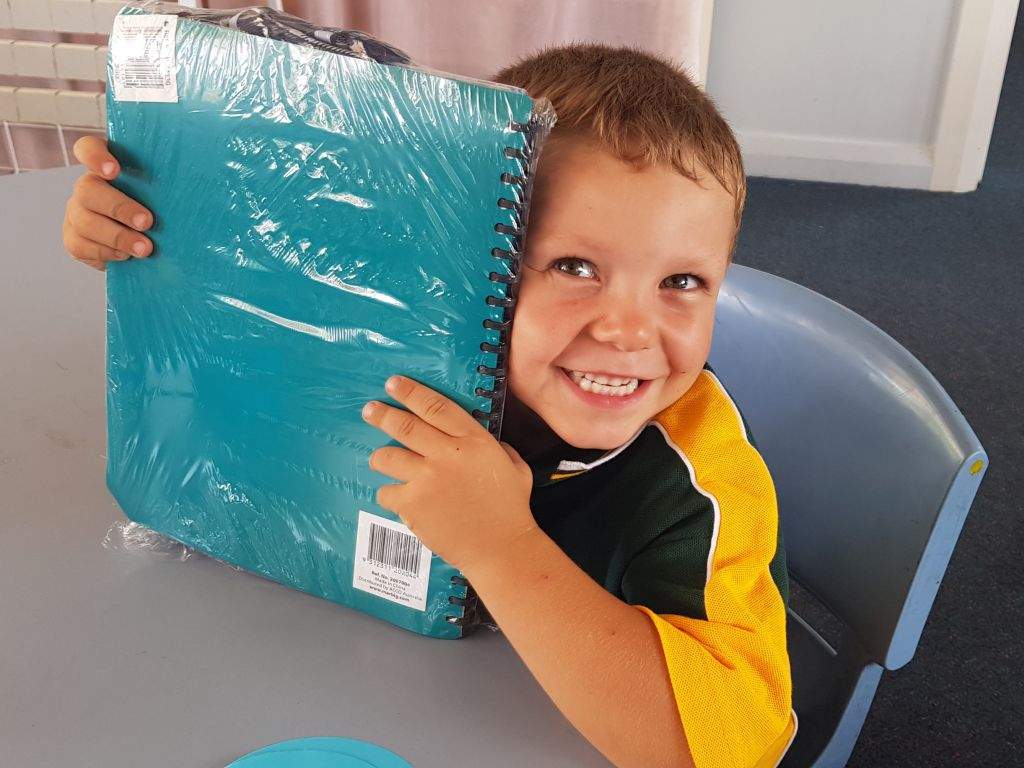 Drought-affected schools say thanks
MIssion accomplished - 6000 book packs delivered.
Many more schools have contacted the Australian Office Products Charitable Fund (AOPCF) to express their thanks for the donation of school book packs earlier this year.
Around 6000 book packs were distributed to more than 40 schools in dought-affected areas. 
Book packs were later delivered to several schools in NSW and Victoria, which were affected by the recent bush fires.
The total value of the book packs, including stock and cash donations, exceeded $100,000.
Major sponsors of the project included ACCO Brands, Australian Paper (Reflex), Brother, Complete Office Supplies, GNS, Hamelin Brands, General Stationery Supplies, Mitsubishi Pencil, Dynamic Supplies, Northline Logistics and Staedtler. 
Below are some the letters of thanks received by AOPCF from schools in drought-affected regions:
Thank you so much for your generous book packs. I have attached some photographs so you can see the big smiles you have put on our children. Theses supplies will make a huge difference to our students' education. We have placed some photographs on our Facebook page and have included the names of all the sponsors.
Jennifer Cox   
Principal, Bundarra Central School 
We would like to thank you so much for your donation of these packs. They were fantastic. Also for the Brother printer. Our families were so appreciative of this donation as our community has been adversely affect by the drought. Also our families are from a very low socio-economic background.So thank you from our little school and our families and community.
Janine Dunne
Principal, Lockhart Central School
The book packs arrived and staff were very excited to see them sitting in the admin building to be handed out to students. It has been a wonderful gesture and warmly received by students and staff. Could you please pass on our deepest thanks to all involved. 
Timothy Allen
Principal , Coleambally Central School
We were surprised and thrilled to receive the Charity Book Packs, especially when they arrived on a pallet on the back of a truck. So many boxes!. We have managed to distribute a great number of books, pencil cases and stationery items to students and were able to replenish stocks for later use throughput the year. The staff were utterly amazed at the volume of books and stationery we received and kept remarking about the quality of the items.Thank you so much for this generous donation.
Kerry-Sue Pasco
Principal, Railway Town Public School
Thank you to all those involved for for your amazing donation! Our school has been very blessed throughout these tough times thanks to people like yourself.
Sharyn Brown
SASS/SLSO, Trangie Central School
Those charity book packs are brilliant and will make a huge difference at our place. Thank you so much!
Gus Comi
Principal, Balranald Central School
On behalf of all of the staff at Dubbo North Public School we would like to sincerely thank you for your generous donation of book packs. They have truly been beneficial to our students who have been unable to purchase any stationary for the new school year. The packs you sent us have been distributed across the school and have made engagement in teaching and learning activities much more productive as students have had the equipment.
Belinda Morgan
Support / Stage 2 Teacher, Dubbo North Public School
We have received our packs. It was beyond our expectations. Thank you very much. It has been very, very helpful. 
Amanda Thorpe
Principal, Tottenham Central School