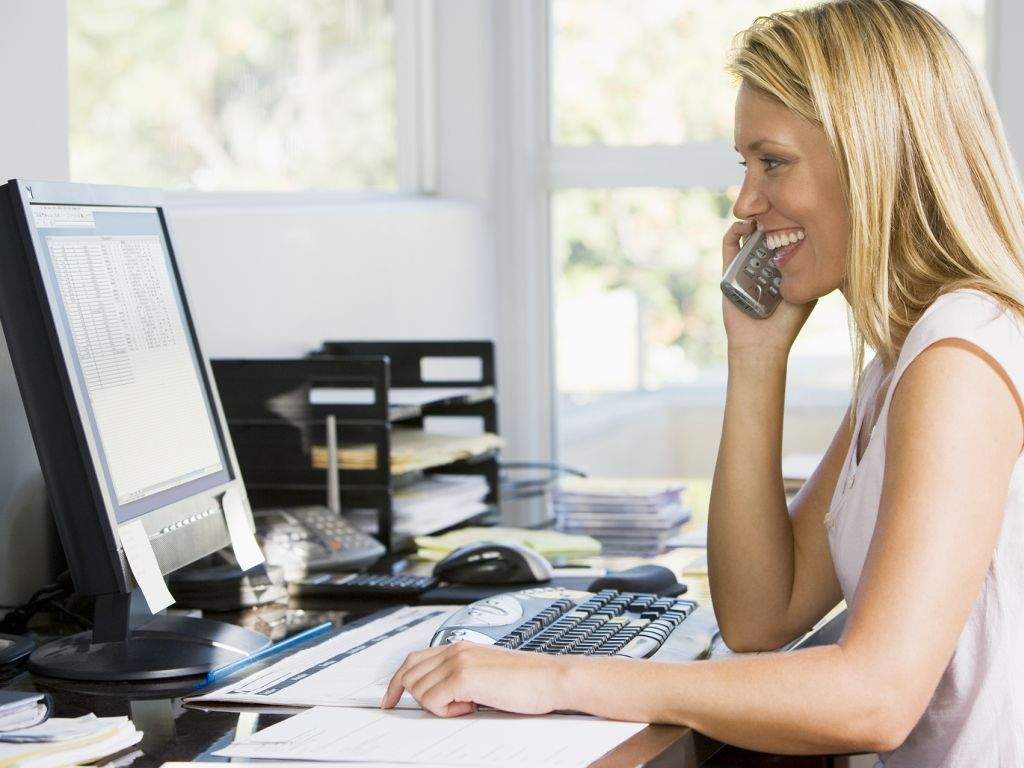 Five trends driving change in the workplace
The office workplace can no longer be taken for granted.
From implementing wellness and sustainability initiatives, to leveraging technology investments and the growing freelance economy, the priority list of issues that affect the workplace and workplace happiness is as important as it is long.
The Staples Advantage Workplace Index, a study of US office workers, identified several workplace trends employers and employees will implement and experience this year.
According to Neil Ringel, executive vice president, Staples Advantage, North America, these trends have significant implications for the future of the workplace.
It's important for employers — and employees — to know what is on the horizon. So to help leaders manage that priority list, here are five workplace trends that will drive change in offices this year.
1. Increased investment in wellness initiatives
Sixty-six per cent of employees claim burnout is negatively affecting their productivity, so it's critical for employers to invest in initiatives that focus on physical and mental wellness to enhance employee health and productivity.

Increased investment in employee wellness is key. More and more employers will implement initiatives that empower productivity, with the ancillary benefit of helping to control healthcare costs, too."
2. Sustainability as a recruitment tool
Sustainability has gone way beyond corporate social responsibility," as employers will make it a key recruiting tool. Eco-friendly efforts will be essential in recruitment strategies this year, as 68 per cent of employees consider a company's sustainability practices to be an important factor when making career decisions.
3. Demand for flexibility will grow the freelance economy
Nearly a quarter of surveyed employees freelance at least part-time today, and among those who do, nearly half say they would consider leaving their primary job to freelance full-time if it meant achieving more flexibility and better work-life balance.
Nearly 40 per cent of employees acknowledge that workplace flexibility increases workplace happiness. This year we'll see the freelance economy continue to grow as more employees strive for greater workplace flexibility. The pressure will be on employers to embrace both work-life balance issues and the growing freelance pool of talent.
4. Fully embracing telecommuters
Meeting the needs of the mobile workforce continues to be top of mind for employers. The majority of telecommuters acknowledge that telecommuting improves work productivity, work-life balance, and their overall happiness. However, 66 per cent of employees surveyed reported that poorly performing technology decreases their productivity.
So it's no surprise that as more employees opt to work outside the physical office, employers will need to address the technology gap. If companies want to effectively compete in the next decade, they must provide employees the right tools that are increasingly more mobile. Increased productivity will maximise the return on those investments, and employees will feel more empowered.
5. Redesigned office space to meet the needs of a diverse workforce
Many employees describe their office space as standard, plain or dull, and nearly half would like to see more attention paid to office design. Employees report that a well-designed office would improve interest in their work, creativity and their work ethic.
As the workforce becomes more diverse and mobile, the traditional physical office will need to be reconfigured to meet their needs. Organisations don't need a large budget to completely overhaul their office — incremental changes can really have an impact.
It's important for employers to be aware of these trends as they all play a significant role in helping recruit and retain top talent. By implementing strategies that help improve employees' productivity, health, and happiness, organisations can create a culture where employees enjoy going to work.
Source: The Business Journal, Dana Manciagli