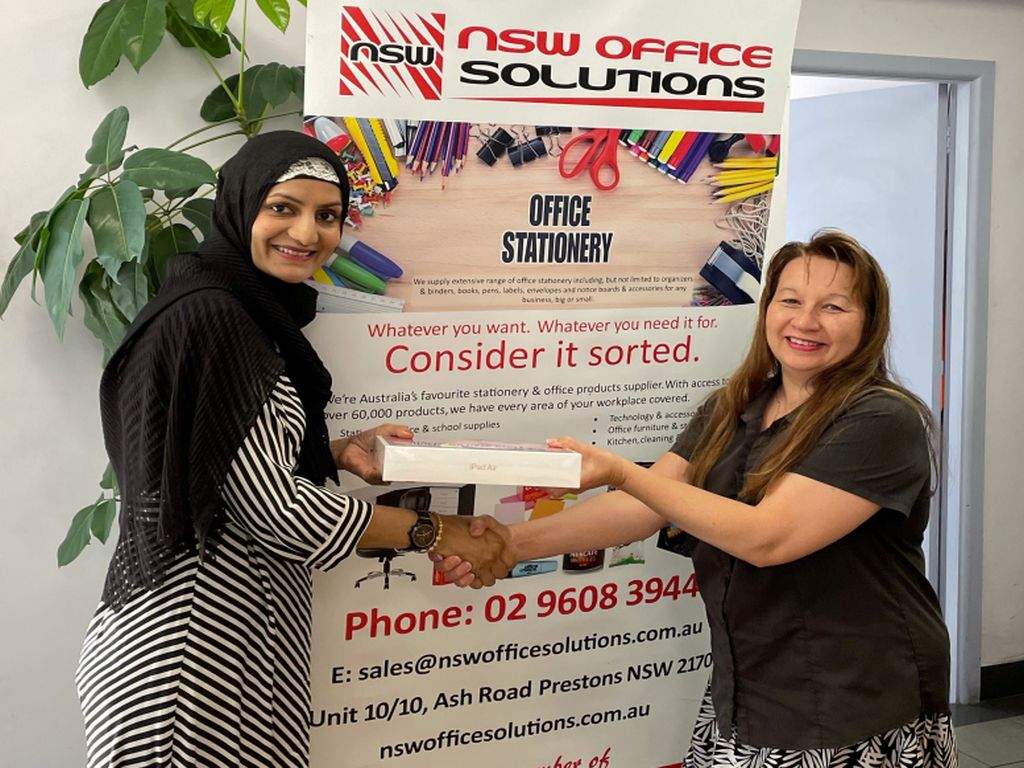 Dealer scores a double in Double A promo
Sydney dealer rewards lucky customers.
Prestons-based NSW Office Solutions scored a rare double in Double A's recent promotion with two of three prizes going to the western Sydney dealer's customers.
Partnering with Office Choice, Double A put up three iPads to be won across the network but customers of NSW Office Solutions picked up two-thirds of the prizes.
PHOTO CAPTION: NSW Office Solutions' Farisha Khan presents customer Sue from T&G Sheet Metal with an iPad, courtesy of Double A.