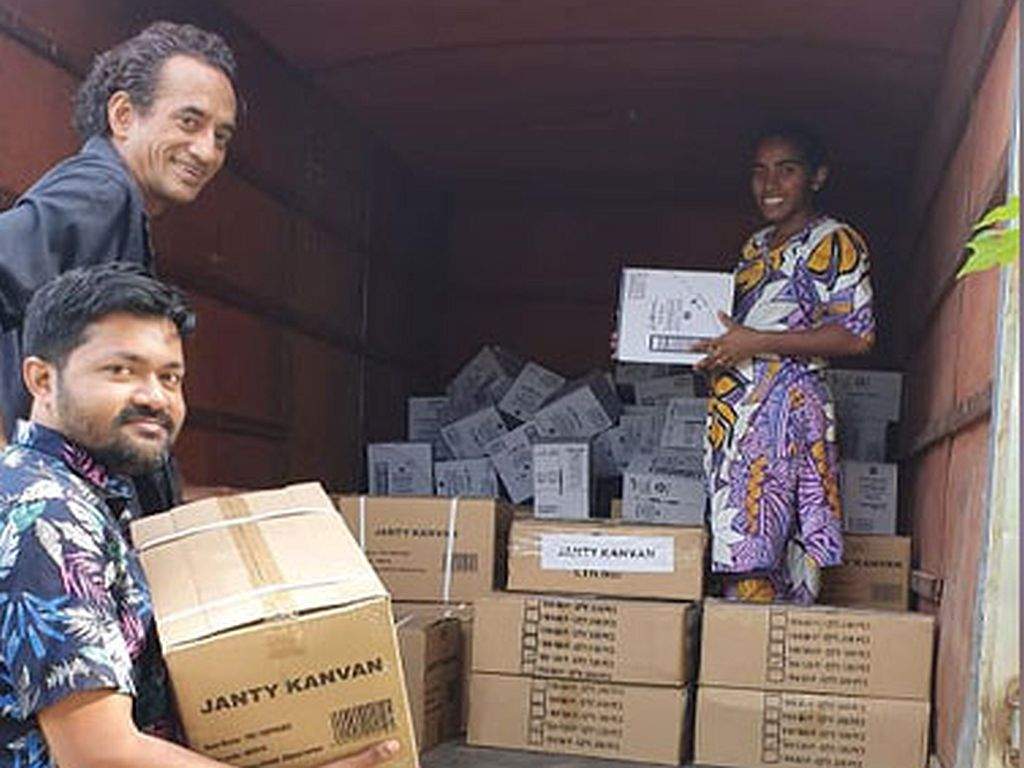 Five thousand Fijian students receive 'cyclone stationery packs'
Community groups join forces in wake of Cyclone Ana.
More than 5000 Fijian school children have received stationery supplies as part of a relief effort in the wake of Tropical Cyclone Ana, which hit many communities across the island nation last month.
Three thousand students have so far been assisted by the Foundation for Rural Integrated Enterprises and Development (FRIEND Fiji) with a further 2000 students applying for much needed stationery items.
FRIEND Fiji founder and CEO Sashi Kiran said the organisation had received hundreds of requests from areas affected by flood waters and was seeking assistance from Fijian Indian community group TISI Sangam to help coordinate on-going stationery needs for students.
Cyclone Ana is the second major cyclone to hit Fiji in recent months.