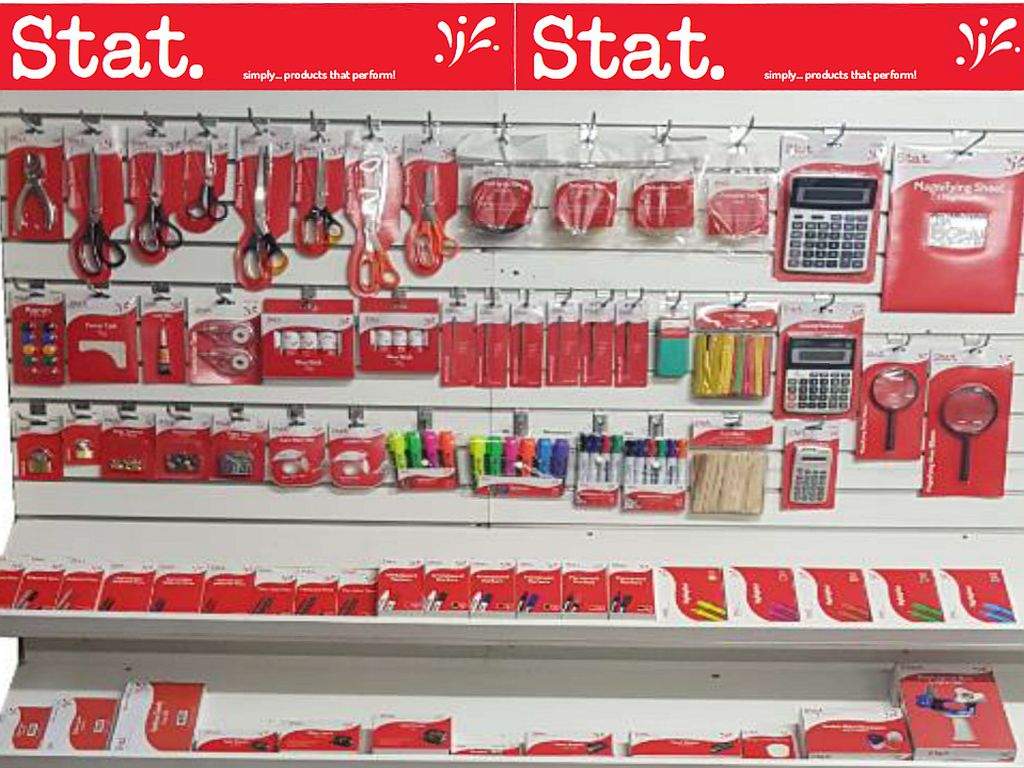 New Stat range aims to boost newsagency sales
GNS addresses 'value end' of challenging market.
GNS Wholesale stations has released two planograms to support the roll-out of its new Stat house brand through newsagents.
NewsExpress director and industry commentator Mark Fletcher has given the new range the 'thumbs up', stating: "From the bold and well-defined packaging through to the each product in the range Stat is an excellent opportunity for newsagents who want to compete in a competitive stationery marketplace."
"What I particularly like is the education offered to newsagents, to understand that Stat is not about replacing current known brand stationery, rather it is a brand through which to broaden the appeal of the newsagency as an outlet for a value stationery offer," he said.
The Stat range will replace the majority of GNS' Sovereign house brand lines at the 'value end' of the market.
Meantime, the new Stat range comes at a time when stationery sales at newsagents continue to struggle.
According to Fletcher's latest full year sales benchmark study, stationery revenue among 157 surveyed newsagents declined by 12 per cent over the previous corresponding year.
Highlights of latest newsagency sales benchmark survey:
OVERALL BUSINESS PERFORMANCE METRICS
Customer traffic - down 2.5%.
Overall sales - down 2%.
Basket depth - down 5%.
Basket dollar value - down 3%.
CORE PRODUCTS
Newspapers over-the-counter unit sales - down 13.5%.
Magazines over-the-counter unit sales - down 12.5%.
Greeting cards - down 4%.
Stationery - down 12%
Lotteries - up 4%
Tobacco - down 17%.
Parcels, gift cards, betting account top-up - down 8%.
SPECIALTY PRODUCTS REVENUE
Gifts - up 7%.
Toys - up 4%.
Plush - up 4%.
Collectibles - up 7%.
Craft - up 4%.
Coffee - up 5%.