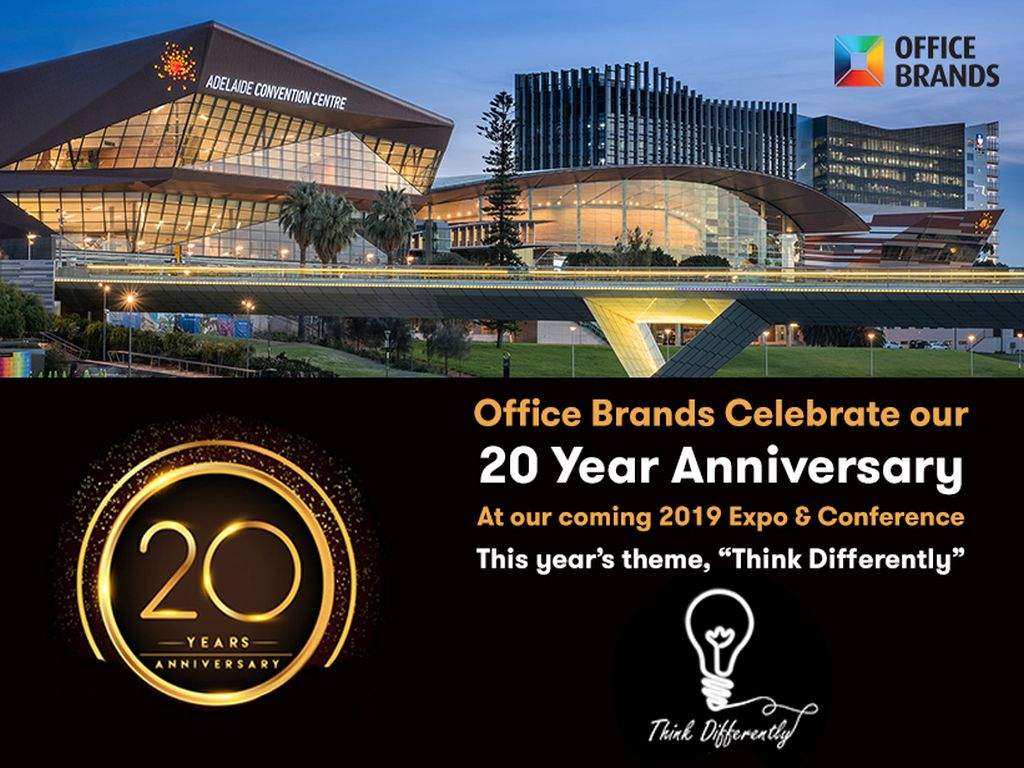 Office Brands members and key suppliers head to Adelaide
Dealer group celebrates 20th anniversary with forward thinking theme.
More than 50 suppliers will be represented at this week's Office Brands Expo, to be held at the Intercontinental Hotel/Adelaide Exhibition & Convention Centre (11-13 October).
Headed by 'level one' sponsors ACCO Brands, Australian Paper and Dynamic Supplies, trade show exhibitors also include DAL Brands/Conset Australia, FurnX, General Office Products, Visionchart, YS Designs, 3M, Brother, Double A, Epson, Fellowes, Hamelin, Italplast, OKI, Paper Handling Equipment, Alloys, Avery, BIC, Colby, Comsol, JS Hayes, JPM, Uni Mitsubishi Pencil, Finlease, AustPaper, Elizabeth Richards, General Stationery Supplies, GNS, Alliance Paper, BioPak, Bounce Rubber, Trafalgar, CalcsPlus, Collins Debden, Edvantage, Faber Castell, Leader, Micador, Moki, Newell Brands, The Note Group, Office Portfolio, Pentel, Pilot Pen, Portwest, Solaris, Staedtler and Toner on Demand.
Office Brands, which comprises Office National, Office Products Depot, O-Net and Office Power brands, is the largest independent business supplies dealer group in Australia with almost 200 locations.
Office Brands is using its 20th anniversary as a call to action for its members to 'think differently' as the group confronts mounting competitive pressures and a changing workplace environment.
The keynote speaker at the conference will Amanda Stevens, a previous 'Young Australian of the Year' and Australia's leading consumer futurist.
Also on the program is three-time Olympian and volleyball gold medallist Kerri Pottharst, who will workshop her theme 'Don't Think It, Ink It' with practical goal-setting strategies she used to recover from a massive injury and a potential end to her career.
Visitors to the Expo will have the opportunity to win more than 40 prizes valued at more than $11,000.Massive Supplier Expo with over 40 prizes to be won valued at over $11,000.
The three-day conference kicks off with the annual Office Brands golf tournament to be held at Royal Adelaide Golf Club while the annual awards dinner will be held on the final night at the Adelaide Oval.