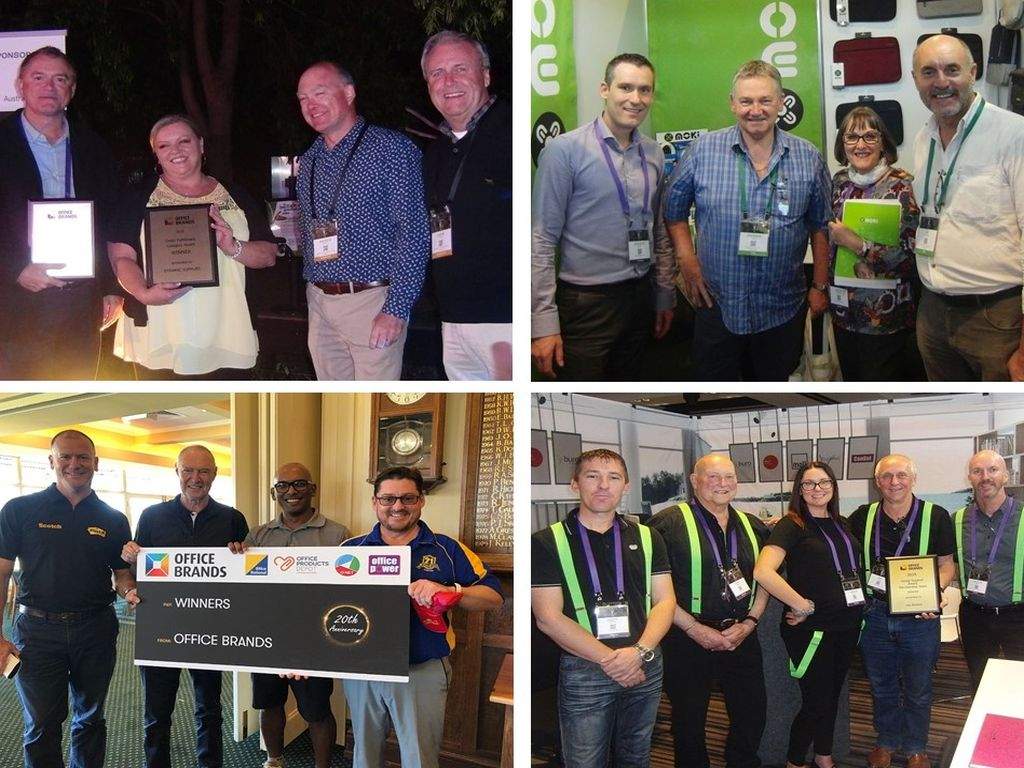 Office Brands stands up in furniture market
Suppliers spread the joy at Adelaide expo.
The growth in office furniture and fit-outs among independent dealers has been underlined by a growing contingent of hardware suppliers at recent trade shows.
A plethora of chairs, sit/stand desks, modular units and accessories was in abundance at last weekend's Office Brands expo in Adelaide thanks to the support of several suppliers and brands, namely DAL Brands/Conset, Dynamic Supplies, FurnX, Visionchart and YS Designs.
Office Brands presented its supplier of the year award to Dynamic Supplies, which has been steadily building its furniture portfolio through acquisition, while the runner-up award went to FurnX.
At the gala dinner, the Office Brands group support award from the merchandise team was presented to DAL Brands.
Office Brands members reported an 8.6 per cent increase in furniture sales over the past year.
PHOTO CAPTIONS
Clockwise from top left: Trophy hunters at the Adelaide Zoo, Greg Harris (ACCO Brands) and Sandra White (Dynamic Supplies) with Andrew Gilbert and Gavin Ward from Office Brands.
Accessory action with Roland Shaw (Moki International), Steve Heal (Prime Office Supplies), Louise Weston (Moki International) and Os Panozzo (Prime Office Supplies).
The award-winning DAL Brands team (from left) Scott Jackson, Gary Martin, Jasmine Pimlott, Ian Ridley and Andrew Berry.
Winners of the Office Brands 20th anniverdsary golf tournament held at Royal Adelaide Golf Club.