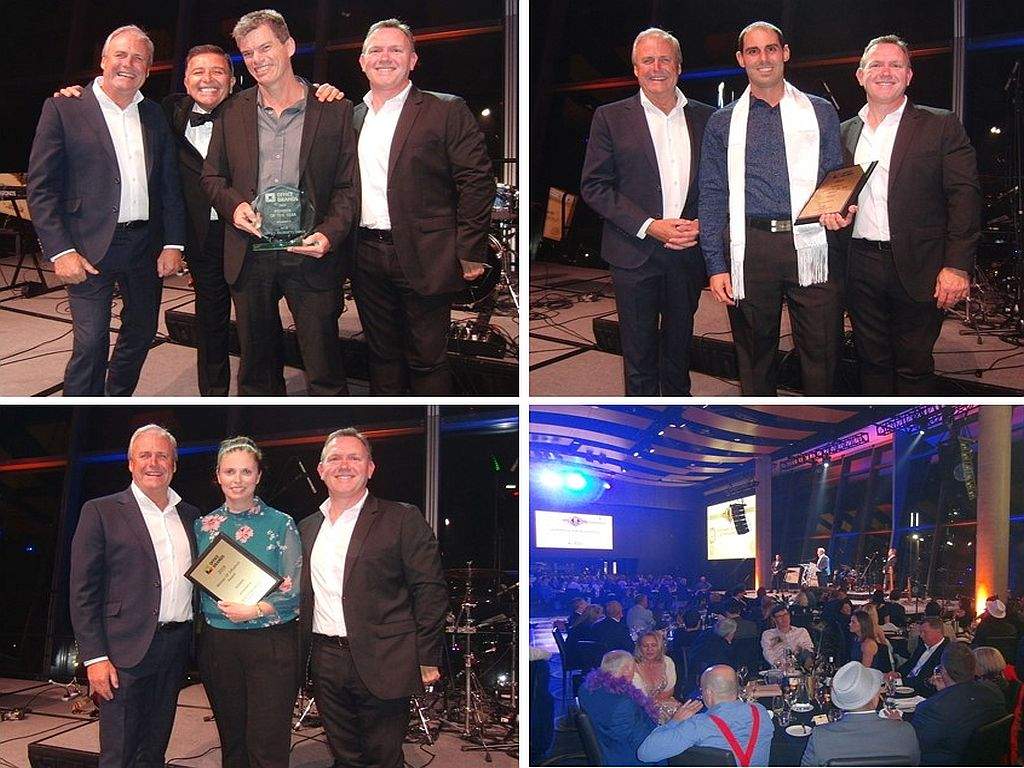 OPD dealer on top at Office Brands member awards
Dealer group introduces inaugural 'Woman of Influence' award.
Mackay dealer MOE Office Products Depot has been named Office Brands' member of the year' at the group's annual conference in Adelaide last week (11-13 October).
The Queensland business, which also won the state award, came out on top after scoring best on a range of criteria determined by the group's national support office.
Office Brands also announced the winner of its inaugural 'Woman of influence" award, presented to Sinead Strawbridge of Our Town & Country Office National at the annual awards dinner held at the Adelaide Oval.
Meantime, Sinead and husband Matt (and family) have announced their return and relocation from Alice Springs to Adelaide, where the company has a second location. The Alice Springs business will continue to operate as is.
The full list of Office Brands member awards follows:
NSW/ACT
Winner: Coastal Office National
Finalists: Page Five Office National, OPD Macarthur
Queensland
Winner: MOE OPD
Finalists: Selbies Gold Coast Office National, Office National Yatala
SA/NT
Winner: The Paper Bahn Office National
Finalists: Exchange Printers Office National, SBA Office National
Victoria/Tasmania
Winner: Absolute MBA Office National
Finalists: Tristate OPD, Ross Office Supplies
Western Australia
Winner: Office National Kununurra
Finalists: Brands Distribution WA, Office National Kalgoorlie
Member of the year
MOE Office Products Depot
O-Net member of the year
Winner: Olympia Office Products
Finalist: Simply Office
Hall of fame inductee
Chris Humphrey (Chris Humphrey Office National)
Technology leadership award
Winner: Office National Barossa
Finalists: Simply Office National, Pencraft Office National
Group support award
Winner: DAL Brands
Finalists: John S. Hayes, Brother, FurnX
Customer service excellence
Winner: Matthew Hutchinson (Dynamic Office National)
Woman of influence award
Winner: Sinead Strawbridge (Our Town & Country Office National)
Suppliers' dealer of the year
SBA Office National (Darwin)
PHOTO CAPTIONS:
From top left clockwise: Office Brands' member of the year recipient Gary Minter (MOE Office Products, Mackay) surrounded by Office Brands CEO Gavin Ward, MC Vince Sorrenti and senior business development manager Cameron Orth.
Winner of the suppliers' dealer of the year award - Matthew Nathanael (SBA Office National Darwin) flanked by Gavin Ward and Cameron Orth.
Office Brands' awards night at the Adelaide Oval had a Great Gatsby theme.
Sinead Strawbridge (Our Town & Country Office National) accepts the inaugural Office Brands 'Woman of Influence' award from Gavin Ward and Cameron Orth.