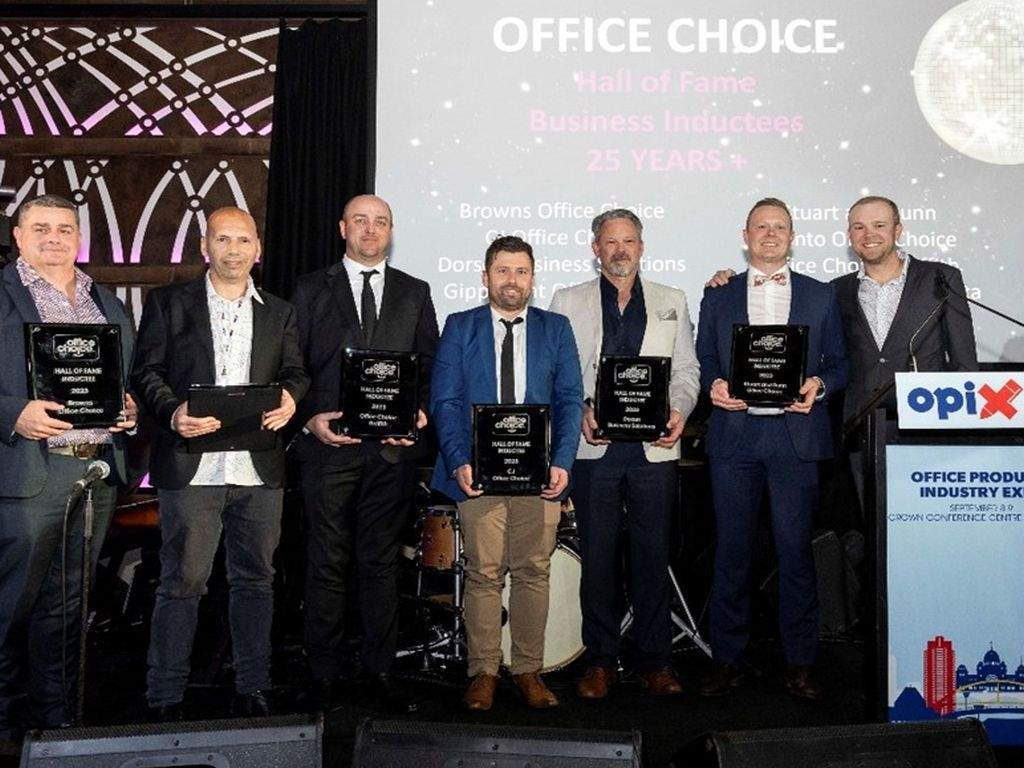 2023 Hall of Fame inductees
Eight members in the Hall of Fame.
Office Choice had the distinct pleasure of inducting some remarkable members into our prestigious Hall of Fame. These outstanding individuals and businesses have consistently demonstrated excellence and dedication over the years and have been the backbone of our Office Choice family.
25+ Years Membership - Hall of Fame Inductees
•
Dorset Business Solutions
•
Gippsprint Office Choice
•
Stuart and Dunn Office Choice
•
Office Choice Wangaratta
20 Years Membership
15 Years Membership