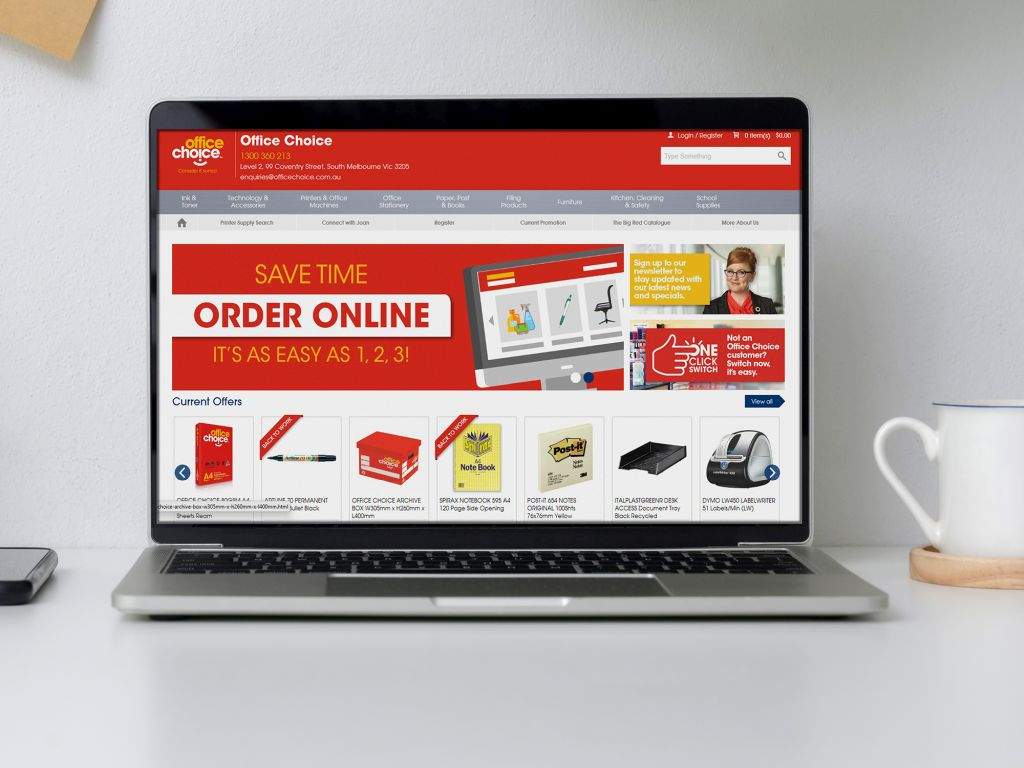 BIG BENEFITS FOR OFFICE CHOICE GROUP MEMBERS FOLLOWING MAJOR UPGRADES TO IT SYSTEMS
Enhanced information to support members' businesses.
Upgrades to the eCommerce, Rebates and Data Analytics System will see Office Choice group members reap the benefits with enhanced information to support their business.
The Office Choice managed ecommerce platform, eChoice gives members an online web presence with full product and pricing information, shopping cart facility and customer account details. Recent upgrades delivered 15 new enhancements that have been well received, not only by members but by customers who purchase online from Office Choice on a regular basis. The ecommerce platform links directly to the Office
Choice Product Information Management system (PIM) keeping product information automatically up-to-date. 
The supplier rebate system is being improved to give suppliers and members a portal for direct and real-time information sharing. Suppliers will be able to keep Office Choice members informed by entering member sales & rebate information directly into a central database. And on the other side, Office Choice members will have access to up-to-date information on rebate income, net-price-position on products and the ability to resolve any reconciliation issues directly with suppliers.
A new integrated data analytics platform will see Office Choice members enjoy the benefits of big-data analysis. The state-of-the-art technology is built on high-end cloud-based data intelligence from various sources.
The in-depth business intelligence reports & dashboards generated will give Office Choice members the opportunity to fine tune their business operations and further drive sales & marketing efforts through eDM's and local area marketing initiatives.
Office Choice National IT manager, Tilley Raftopoulos said "We are excited to roll out these major upgrades and see a significant benefit for our members and suppliers. We know that the new system will be a key to business growth and will support our members to make informed business decisions into the future."