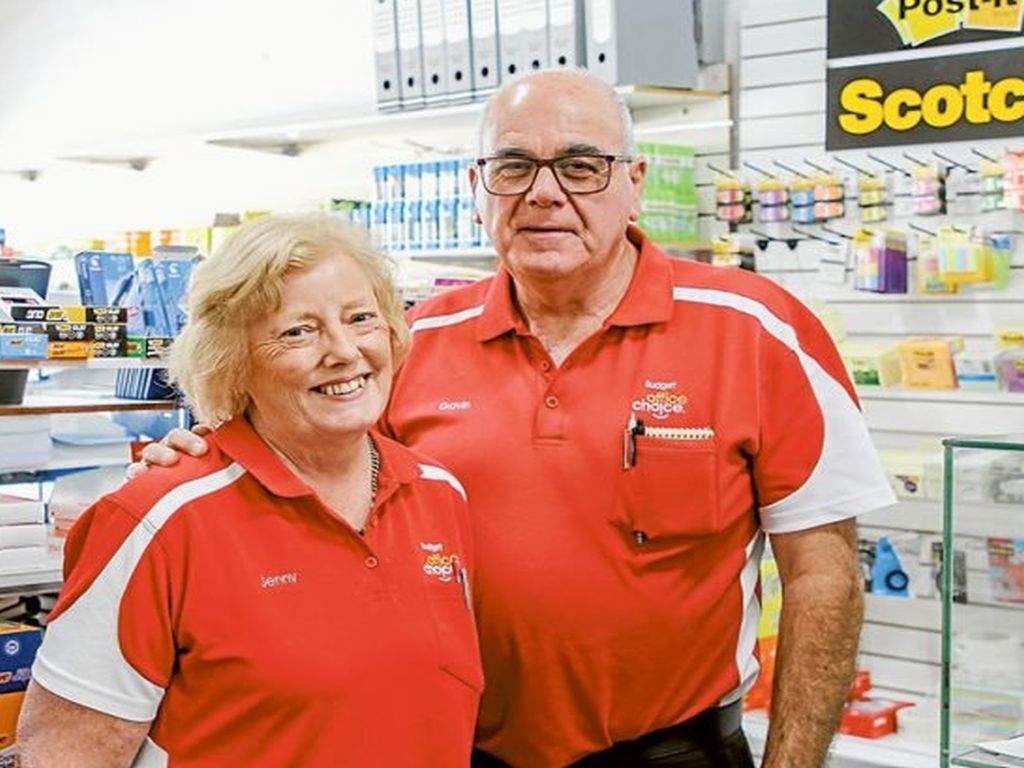 BUDGET OFFICE CHOICE TO GET NEW OWNERS - AND A NEW NAME
Jeff Harris adds Budget Office Choice to growing stable.
 
After 23 years in the office products industry, including 12 as a member of the Office Choice group, Gavin and Jenny Doherty, owners of Budget Office Choice are handing over the reins.
The store has been bought by Jeff Harris, a long time Office Choice member and owner of 3 other Office Choice stores. Budget Office Choice is set to undergo a name change to Office Choice Shepparton & become a cornerstone of Jeff's group alongside Office Choice Echuca, Office Choice Griffith and Office Choice Leeton.
Gavin & Jenny have been servicing the office product needs of greater Shepparton as members of the Office Choice group since 2008, initially as an unbranded Office Connexions member and later rebranding to Budget Office Choice. Gavin said, "Jenny and I cannot thank our loyal clients around Shepparton enough. Without their support and friendship, we could not have enjoyed the successful and long-standing business that Budget Office Choice has been."   Gavin and Jenny will be staying on for an indefinite period to facilitate the transition.
New owner Jeff Harris says "We are really pleased with the acquisition of Budget Office Choice. Shepparton and the Greater Shepparton areas are a vibrant and diverse market and we look forward to partnering with the businesses there. We specialise in providing high level customer service and support to the business community and will have some exciting changes to rollout in the coming months."
Office Choice CEO Brad O'Brien says "Whilst sad to say goodbye to much loved members Gavin and Jenny Doherty from our group, we are delighted that Office Choice Shepparton will remain within the Office Choice family and maintains our strong brand within the Goulburn Valley. It is a testament to our strong member network that we can keep the store within the family. We wish Gavin and Jenny all the best for the future".
Photo courtesy of the Shepparton Adviser.