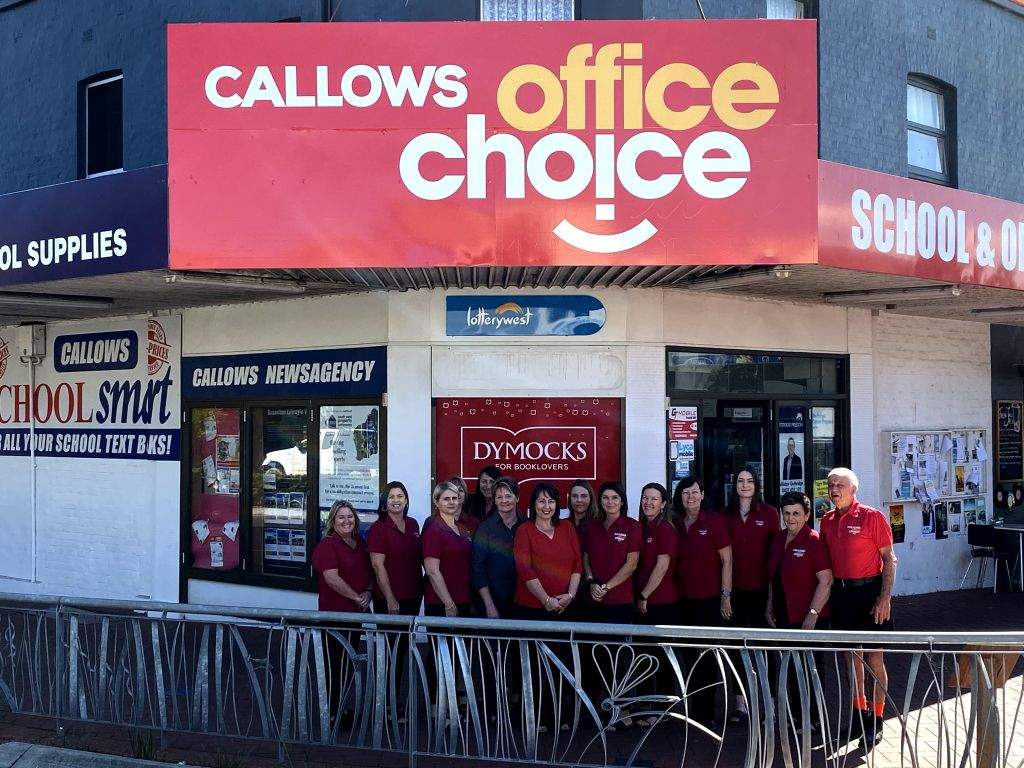 CALLOWS OFFICE CHOICE KNOW THEY MADE THE RIGHT CHOICE
Busselton business on a new track for future growth.
When the Office Choice Group partnered with GNS Wholesale to take over management of the Officesmart Group back in 2018, Ted and Liz Callow, owners of what was then known as Callows Officesmart jumped at the opportunity to take on the iconic red and become a branded Office Choice dealer. 18 months later, they have not looked back. 
Ted and Liz Callow bought a small newsagency back in the 70's with a vision of building the business and providing their community with a variety of products and offering home and business solutions. Through hard work, dedication and outstanding customer service, they have grown their business into a cornerstone of the Busselton Region.
 "We originally were going to stay Officesmart branded but after attending the Office Choice Conference in 2018 we realised that becoming an Office Choice branded member was a key to the future growth in our business"
18 months down the track, Ted and Liz are delighted at their choice to join the group.
"The services offered by Office Choice have had a huge impact on our business. The marketing and IT services have meant that since joining the group, we have found the time to focus on what we couldn't get to before. Our customers and the community have embraced the change knowing that our focus on great service and wide product offering at competitive prices will never be compromised."
Office Choice COO Jamie Keyzer expressed his excitement "We were proud to welcome Callows into the Office Choice family especially given their strong and successful standing in the Busselton community. They have fully embraced what it is to be an Office Choice member, they utilize all available resources and have even attended all group events. 
We are excited as we look to the future of the Office Choice group with members like Callows Office Choice in our family."