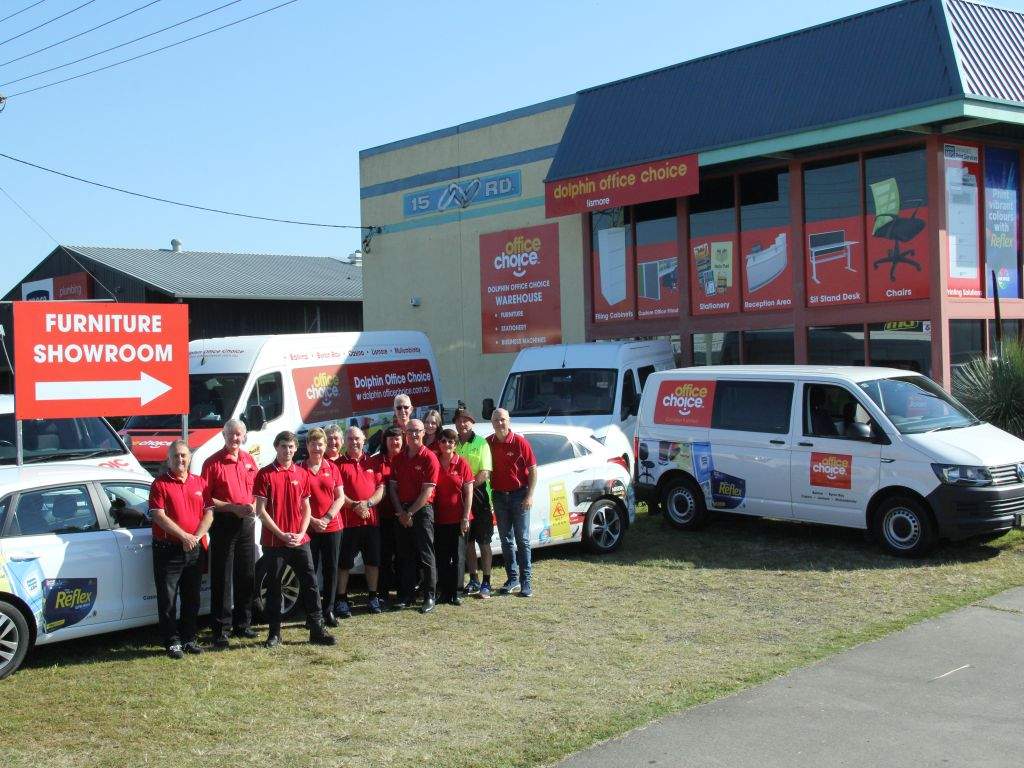 Dolphin Office Choice will rebuild after floods devastate local business
Disaster relief fund announced.
Lismore dealer Dolphin Office Choice vow to "rebuild" following the recent floods that have devastated South East Queensland and Northern NSW in the past week.
The rising flood waters have caused unprecedented damage to their buildings including the loss of over $300,000 worth of stock, fixtures & fittings, six company vehicles and a forklift across their Lismore, Casino and Mullumbimby locations.
Jason Camidge stated "Whilst it is incredibly devastating and raw at the moment, the Dolphin Office Choice team are committed to rebuilding the business and supporting our local community. I would also like to take this opportunity to thank all of the Office Choice family and the broader industry for your well wishes and kind messages during this incredible hard time".
To support this effort, Office Choice announce the formation of a disaster relief fund to financially assist Dolphin Office Choice during this challenging time. We call on all Office Choice members, suppliers, industry associates and the Australian Office Products Charitable Fund to support us with donations and financial support for this much loved and respected member of the industry. Details will be provided shortly to how you can assist. This is the time when we as an industry can come together to support one of our own to help recover from this unprecedented event.
CEO Brad O'Brien says "On behalf of the board and members Office Choice, we are devastated for the Camidge family, the Dolphin Office Choice team and their families and are committed as a company to support them and the rebuild of a much loved family business within our group. I can only image the distress and turmoil this has caused and I encourage the entire Office Supplies sector to support Dolphin Office Choice as they tackle this significant rebuilding process".