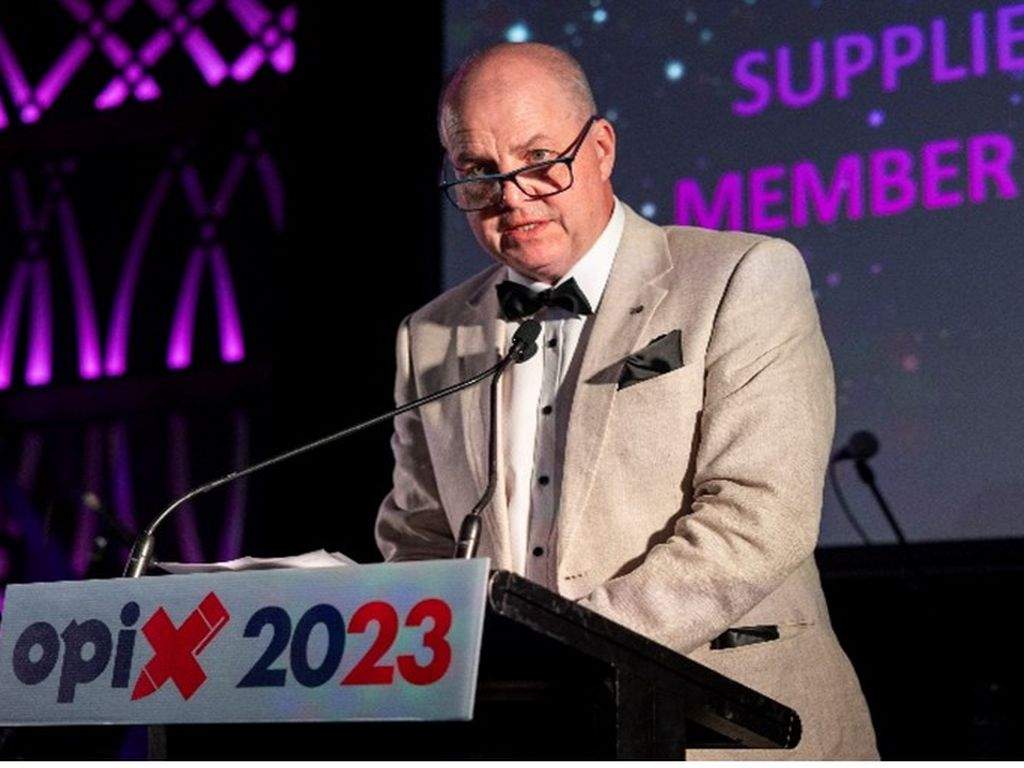 Elevating Excellence: Office Choice Honours Top Performers at OPIx 2023
Office Choice congratulates all the winners at OPIx 2023.
Office Choice and GNS Wholesale celebrated its top performers of the year with sparkle and flair at the spectacular OPIx 2023 Gala Dinner & Awards Night on September 9th in Melbourne. 
A huge thank you to this year's Platinum Suppliers ACCO Brands Australia and FURNX for their support and helping make OPIx 2023 one of the best ever!
Brad O'Brien, CEO of Office Choice Limited (pictured), thanked both members and suppliers for their impactful contributions to the success of Office Choice and added "What a night it was! From recognising our extraordinary Hall of Fame inductees and our high achieving Members via our Member of the Year awards, to celebrating our National Suppliers of the year, and dancing the night away to the Matt Hetherington band. A huge congratulations to all our award finalists and winners on what was an outstanding evening of well-deserved recognition and spirited celebration."
See Office Products News home page for list of winners and more OPIx coverage.