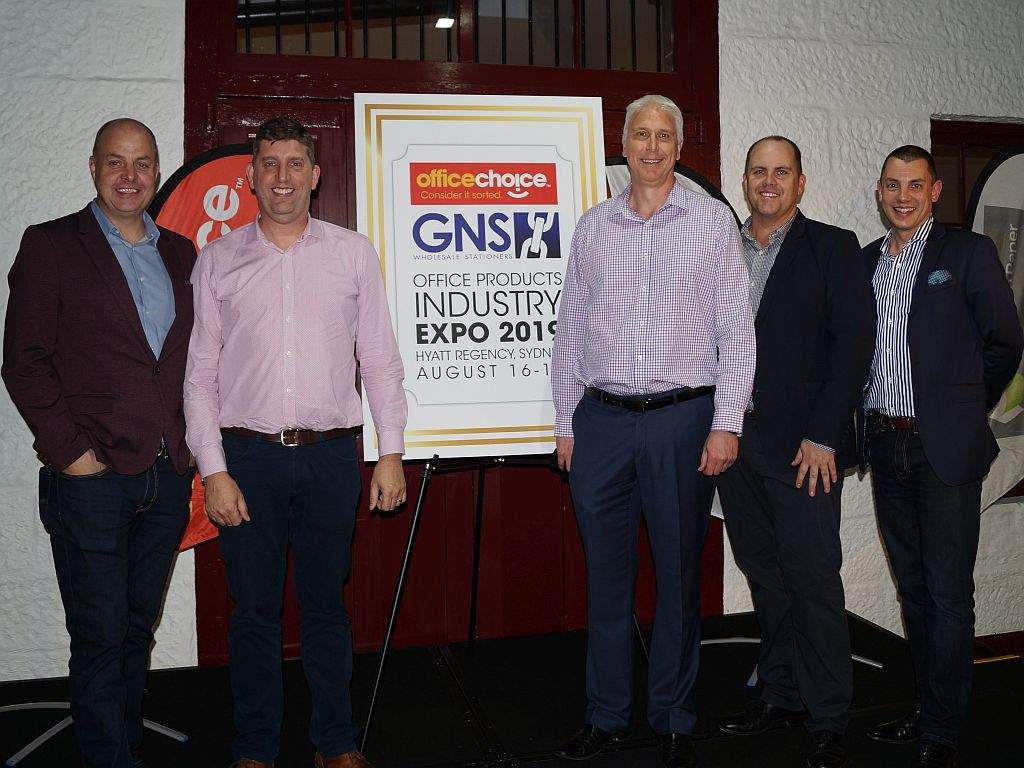 Office Choice and GNS to launch joint expo in 2019
Combined event aims to improve ROI for suppliers.
Dealer group Office Choice and GNS Wholesale Stationers have extended their relationship with the announcement of a joint industry trade show, to be held in Sydney next year.
Scheduled for the August 16 – 18 2019, the 'Office Products Reseller Supplier Expo' event will consist of a full day supplier expo for both newsagent and Office Choice dealer group participants and will be held alongside the 2019 Office Choice conference and awards night. 
GNS, Office Choice and key industry suppliers launched the event yesterday at the Hyatt Regency Hotel in Sydney, the venue for the joint expo.
Four major suppliers have already committed to the event – ACCO Brands, Australian Paper (Reflex), Dynamic Supplies and FurnX.
Office Choice CEO Brad O'Brien GNS CEO Paul Yardley said in a joint statement that the event will "promote the interests of the independent office products channel and hope that, in time and with the participation of other industry groups, the event can become the highlight of the annual industry calendar.
"Recognising the continued industry consolidation and the desire to progressively influence the sector, Office Choice and GNS are enthusiastic about working with key supplier partners to ensure value and return on investment for the supplier community and future proofing the conference and supplier expo model for their subsequent members. By bringing together the events at a more user-friendly time of year in key city locations, both organisations believe they can extend the reach and attendance levels across their networks for the betterment of both businesses and supply partners," the statement said.
Prior to the announcement, O'Brien and Yardley spoke of the challenges and opportunities the industry faces and the need to address them as a unified independent channel.
O'Brien said: "Whist we have progressively improved our conference year-on- year, it is important to not remain locked in on one fixed format. You need to be open-minded to how you develop and improve the events to the betterment of all stakeholders. The bringing together of this event will be a benefit to Office Choice branded and unbranded dealers as well as the GNS newsagents channel and provide greater exposure and opportunities for our supply partners".
Yardley added: "Through annual Market Fairs, GNS has a long heritage of industry events and this evolution reflects our continued commitment to a broad-based strong independent channel. Supplier Expo will provide newsagents and independent dealers access to a wider range of suppliers, great new product and special deals. I am excited about how Supplier Expo can develop to the betterment of the industry, independent resellers and our supplier partners."
PHOTO: At yesterday's combined expo launch, from left, Brad O'Brien (Office Choice), Rob Clements (FurnX), Adam Colman (ACCO Brands), Matt Stockdale (Australian Paper) and Paul Yardley (GNS). Dynamic Supplies is also a sponsor.