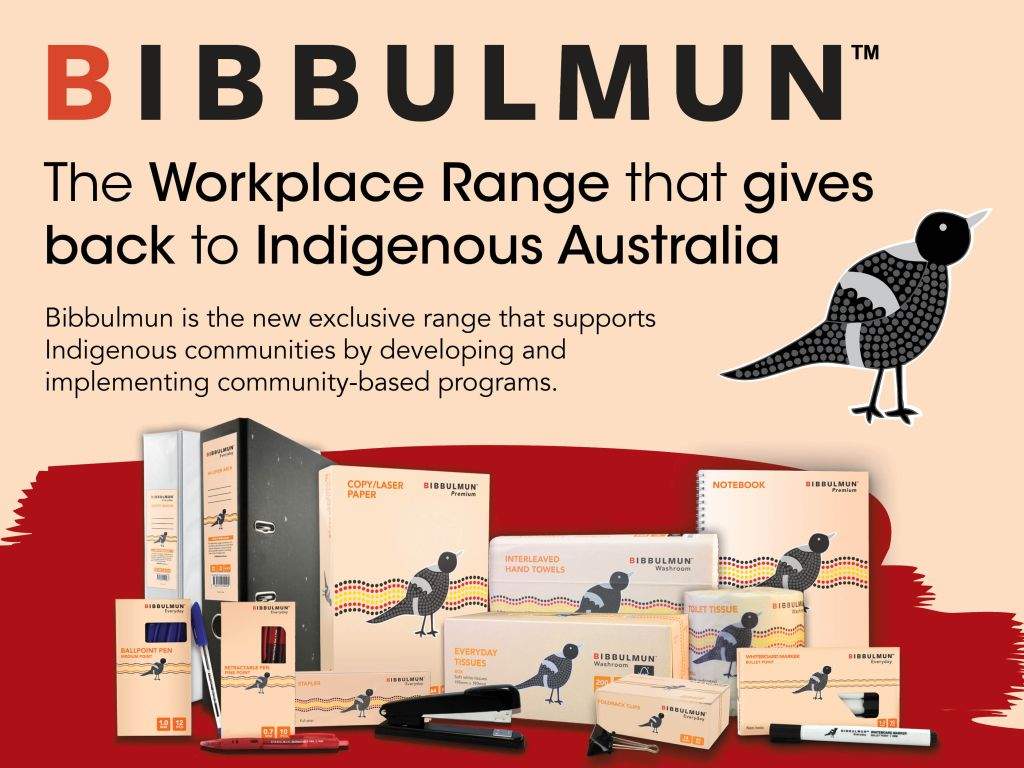 OFFICE CHOICE ENJOYS STRONG LAUNCH OF THE BIBBULMUN RANGE TO SUPPORT INDIGENOUS COMMUNITIES
Strong response to new Indigenous-branded range.  
Office Choice have officially launched the Bibbulmun range of Indigenous-branded workplace supplies. The launch has received a strong response throughout the group's member network that enable customers to "give back" to the Indigenous community.
The Bibbulmun range is exclusive to Office Choice group dealers and features over 80 quality products ranging from Australian-made carbon-neutral copy paper and a wide range of office stationery and washroom products with plans to expand the range in 2019.
The dealer group has been buoyed by the strong consumer response to the range leading to a greater than expected uptake of purchasers since the launch to dealers in mid-October.   The Bibbulmun range was officially launched this week in conjunction with the Back to Work promotion that includes a national and local promotional plan and individual Bibbulmun websites for each member.
A percentage from the sale of all Bibbulmun products sold through Office Choice are channelled to the Bibbulmun Fund, which supports Indigenous communities by developing and implementing community-based programs. The Bibbulmun Fund invests in targeted community projects that are run by community members and have support from local leaders. Since 2015, over $160,000 has been raised, allowing the Bibbulmun Fund to support numerous projects and initiatives.
Speaking direct to the members at the Office Choice Conference last year, Kim Collard Chairman of the Bibbulmun Fund, was excited by the introduction of the range into Office Choice and detailed how the Bibbulmun Fund encourages, supports and inspires Indigenous communities across Australia.  He further detailed three projects that the fund has invested in including the Bibbulmun Entrepreneurs Program, Chirriger Aboriginal Runway and the Sons of Fathers Family Violence & Sexual Abuse Conference.
The Bibbulmun products feature a distinctive magpie icon, whose black and white colours represent Indigenous and non-Indigenous businesses coming together to make a difference to the lives of Indigenous people.
Bibbulmun products offer a simple way for customers to give back to Indigenous Australia, and meet their Corporate Social Responsibility targets. Bibbulmun makes it possible for customers to play their part by contributing part-proceeds to initiatives which go beyond mere handouts, and empowering Indigenous Australians to build a better future for themselves and their community.