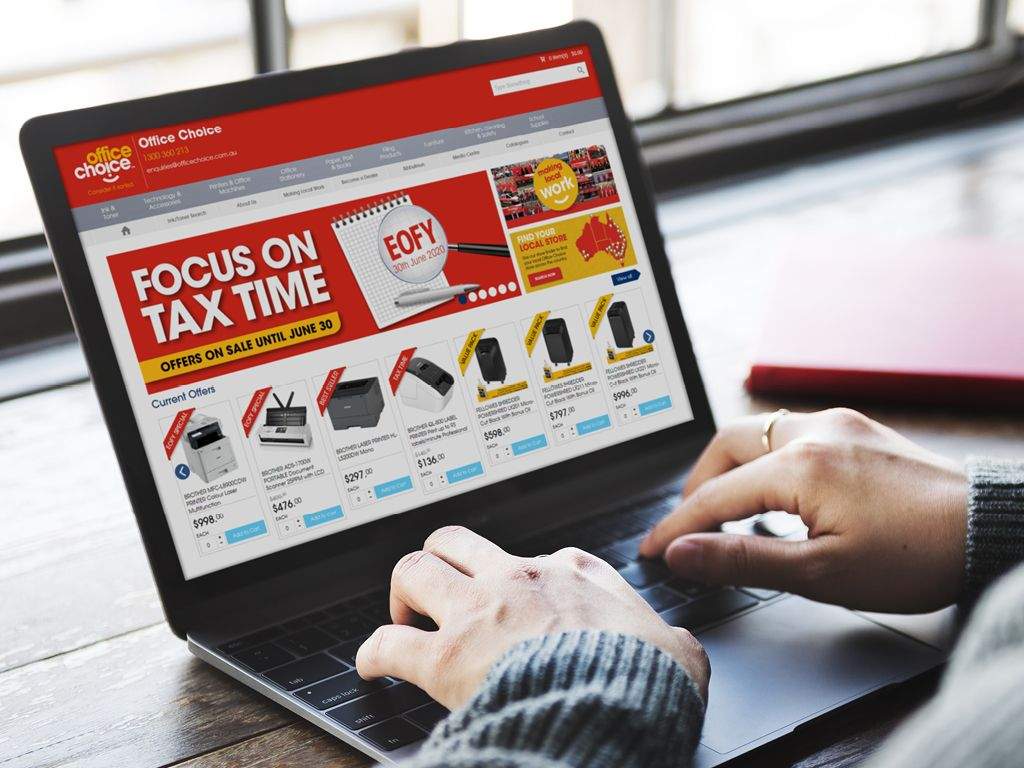 OFFICE CHOICE LAUNCHES ECOMMERCE SITE FOR THE BENEFIT OF OC MEMBERS
New website optimised with a full catalogue of products.
Leading Office Supplies reseller Office Choice this week launched a new National eCommerce website, the next project in their customer acquisition strategy to support members during this time. 
The new website which launched on Monday 1st June will capture a greater percentage of new and prospective customers from an increased digital prospecting campaign across numerous social media and advertising platforms. 
The website has been optimised with a full catalogue of products to drive instant purchase through the ecommerce facilities. All orders received will be fulfilled by local members while driving the "Making Local Work" brand message to secure them as repeat Office Choice customers. Early indications of the website launch are extremely positive surpassing expectations with a high number of transactions recorded in the first few days of operation.
The launch of the website is running run along-side the End of Financial Year Campaign and the second stage of the "Making Local Work" brand strategy which all kicked off on June 1st. This is an exciting step forward as we seek to grow our collective customer base and deliver increased revenue direct to our members.  The launch of this initiative follows on from recent measures to support Office Choice members during this time including the acceleration of the brand strategy and an increase in advertising spend, as well as a 50% reduction in membership fees, the removal of non-mandatory costs, and formation of the Covid-19 resource hub.  
National Marketing Manager Cameron Osborne says "The launch of the eCommerce website aligns perfectly with our 'Making Local Work' Brand Strategy and the increased focus on the customer acquisition activities of the group. Our website has seen a significant traffic increase over the past 12 months as a result of targeted investment and this platform allows us to capture that traffic and provide a significant return to our members." 
Office Choice CEO Brad O'Brien says "I could not be more excited to launch the National eCommerce site. This project was highlighted as a priority for the business and a key project to benefit all Office Choice members. As a group we have committed to launching new products and services, while investing in media to grow our business. This project is just one of a number of customer centric programs that will continue to be released over the coming months to build our customer base and increase engagement, which will provide all Office Choice members a solid platform to grow."