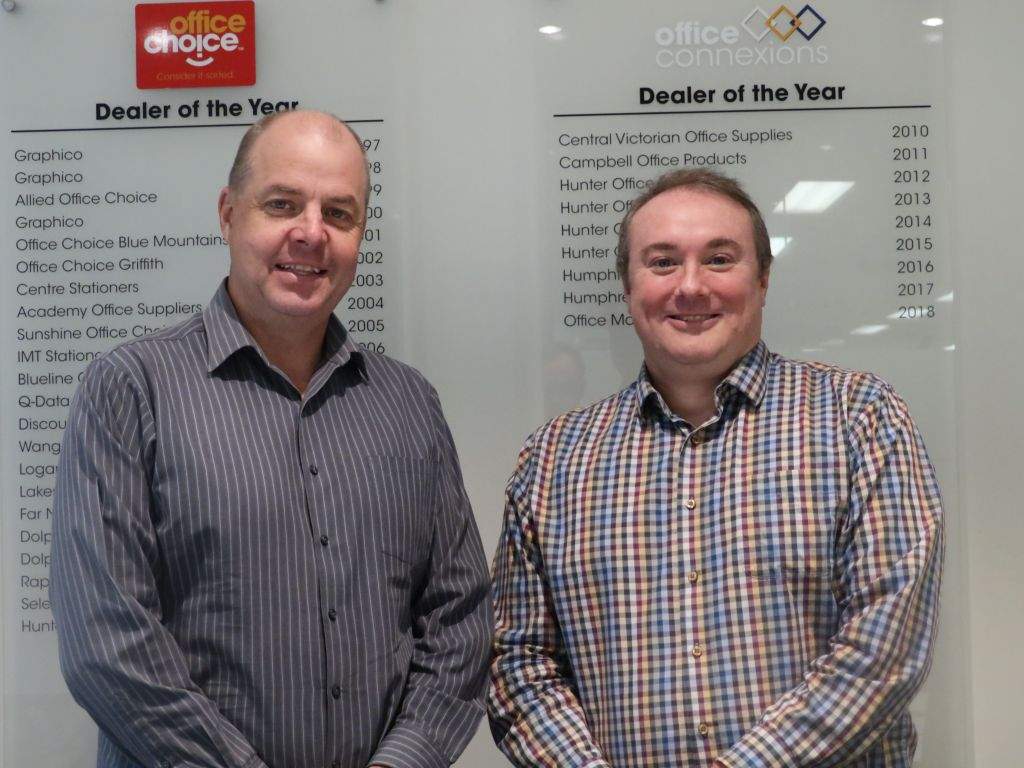 Office Choice names new national merchandise manager
New national merchandise manager rounds out executive team.
David Williamson (pictured right with Brad O'Brien) joins dealer group with a background in multiple industries.
Office Choice Ltd has announced the appointment of David Williamson to the position of national merchandise manager. 
Williamson joins Office Choice Ltd as a highly skilled senior merchandise professional with strong experience across a range of industries including stationery, FMCG, technology, electrical, liquor and automotive. 
He has held multiple national manager roles throughout his career, with experience in corporate, owner/operator and franchise environments, at businesses, including Warehouse Stationery, Repco and Dan Murphy's
Williamson will oversee the Office Choice merchandise department and is charged with enhancing the group's current product management practices to improve efficiencies, ranging, diversification and overall competitiveness of dealers in the market.
Office Choice CEO, Brad O'Brien, said: "I am delighted to announce the appointment of David to the team and believe he is well-positioned to continue to help drive Office Choice Ltd towards achieving our 2020 strategy. With a number of key projects underway, this will be an exciting and challenging time for David and the merchandising team. David will work closely with our senior management team and supplier network to continue to drive extended value and growth for our dealer group."
Williamson's appointment rounds out the Office Choice senior management team which comprises Brad O'Brien (CEO), Jamie Keyzer (COO), Cameron Osborne (national marketing manager), Tilley Raftopoulos (national IT manager) and Amanda Vaughan (accountant).