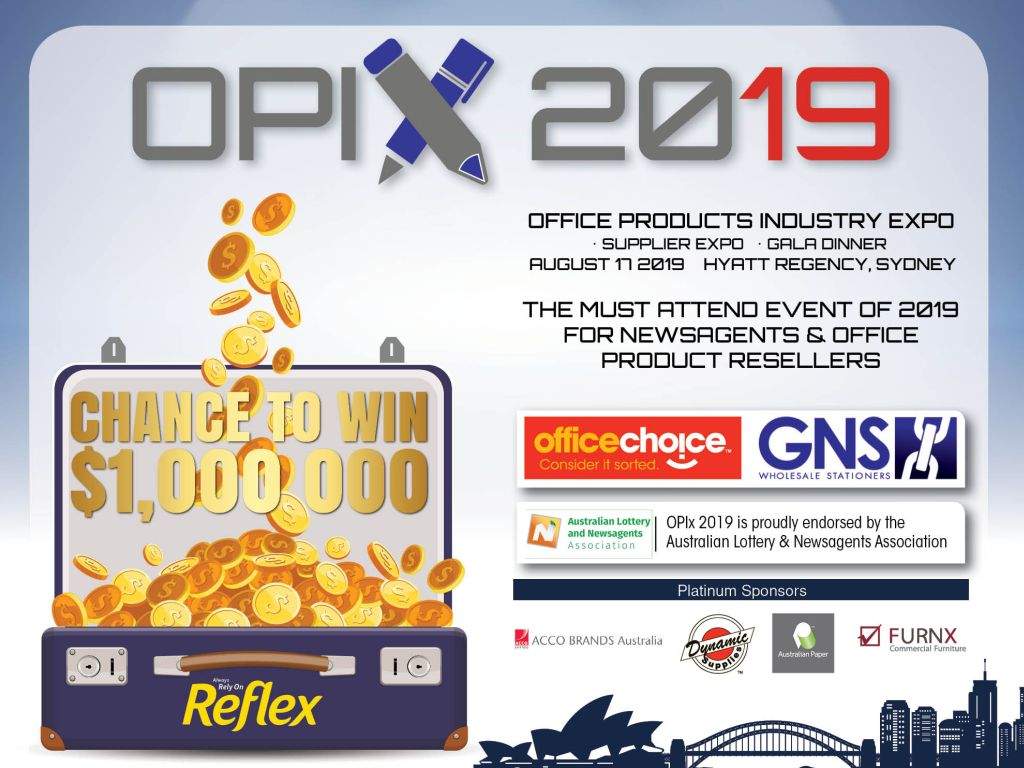 OPIx attendees in with a chance to win $1 million
Reflex is offering attendees at next week's OPIx Supplier Expo the chance to win $1 million.
To be in the draw to win $1 million,  OPIx attendees need to make a purchase at the Reflex stand during the trade show, which takes place on Saturday, 17 August in the Grand Ballroom of the Hyatt Regency.
On the back of support by the platinum sponsors ACCO Brands Australia, Dynamic Supplies, Australian Paper (Reflex) and Furnx, a strong contingent of 60 suppliers have signed on to support the event including gold sponsors 3M Australia, BIC Australia, Hamelin Brands, Mitsubishi Pencil Australia, Paper Handling Equipment, and Fellowes Australia.
Suppliers to Office Choice and GNS Wholesale have strongly supported the event and attendees can walk away with some expo specials that are only available on the day.
Among the giveaways and prizes to be won from the suppliers including a Kia Rio Car sponsored by Avery Products, Double A and GNS Wholesale in the 'Rio Trio Competition'.
The Supplier Expo will close with a happy hour along with supplier prize draws.  The day will wrap up with the OPIx gala dinner and awards night where the Office Choice and GNS Wholesale awards will be presented at the Sydney Town Hall.