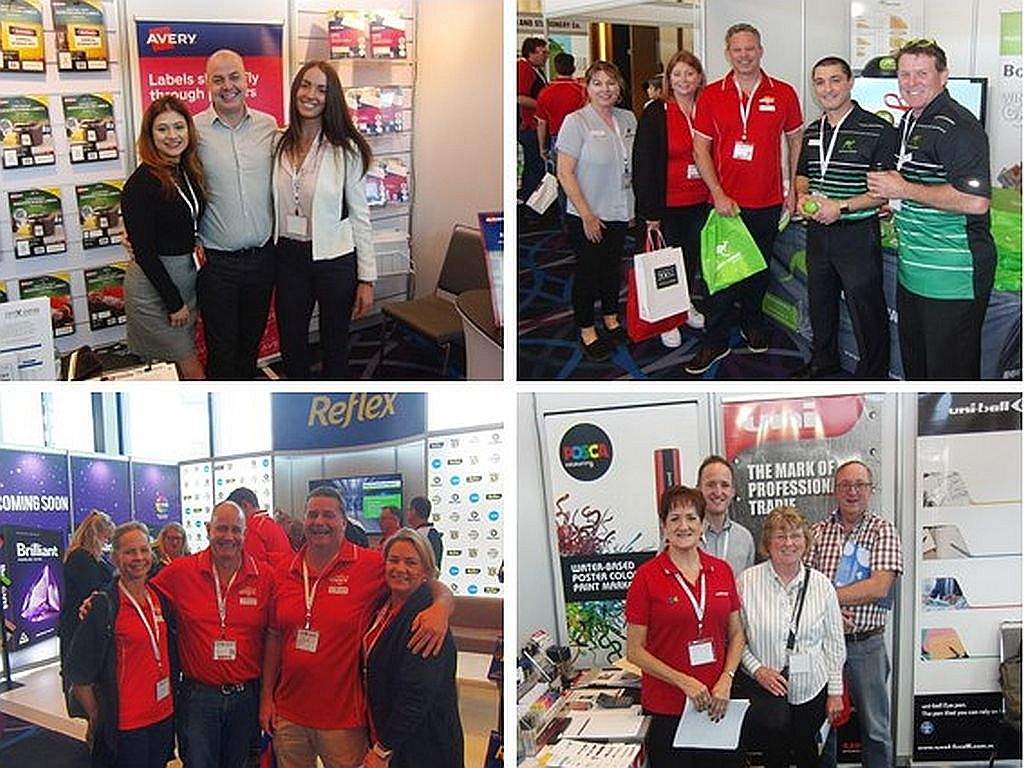 OPIx opens up conversation around industry-wide expo
Suppliers exhibit signs of support for single show.
The prospect of a single annual office products industry trade show has moved a step closer with the staging last weekend of the inaugural OPIx Industry Expo, jointly staged by dealer group Office Choice and GNS Wholesale Stationers.
 
With an open invitation to attend the Saturday trade show in Sydney, several members of rival dealer groups Office Brands and ASA-Australia made their way to the Hyatt Regency Hotel in Sydney to check out the 50-plus supplier stands.
 
Among the visitors was Andrew Gilbert, merchandise manager at Office Brands, who told Office Products News that he was pleased to accept the invitation to attend, adding: "Our position is pretty much as Gavin Ward (Office Brands CEO) expressed earlier in that timing, the group's needs and the fact that the Office Brands expo is a strategic event for our members - all had to be taken into consideration."
 
Office Brands' 2019 conference and expo will be held in Adelaide in October.
 
Meantime, OPIx 2019 attracted around 500 registrations with Office Choice numbers boosted by the addition of former GNS-aligned OfficeSmart members, now in partnership with Office Choice.
 
In a statement to attendees, Office Choice CEO Brand O'Brien said the success of the inaugural event provided the industry with a platform for the "on-going consolation of the independent channel."
 
O'Brien added: "By leading the way in the industry, we demonstrate our commitment to deliver a return on investment (ROI) to the suppliers and thus allowing us to hold an annual Office Choice conference into the future."
 
GNS CEO Paul Yardley said a review of this year's event would take place before any decisions about timing and location for a 2020 event were made.
 
Many supplier representatives at OPIx told OPN that the concept of combined industry-wide trade show was a positive move given the need to reduce costs and improve ROI.
 
PHOTO CAPTIONS: From top left clockwise – Office Choice CEO Brad O'Brien flanked by Avery's Carla Chaytor and Tara Richardson; Bounce Rubber's Lisa Moffett, Monique and Mark Smith (Dorset Business Solutions), Daniel Gatt and Mark Moffett (Bounce Rubber); Sandy and Ross Brimblecombe (Your Office Choice) with Paula and Scott Brimblecombe (Brown's Office Choice); Jon McBriar and Mary Herdman from Mitsubishi Pencil Australia with expo attendees Chris and Janet Calver from Karalee Newsagency, Queensland.