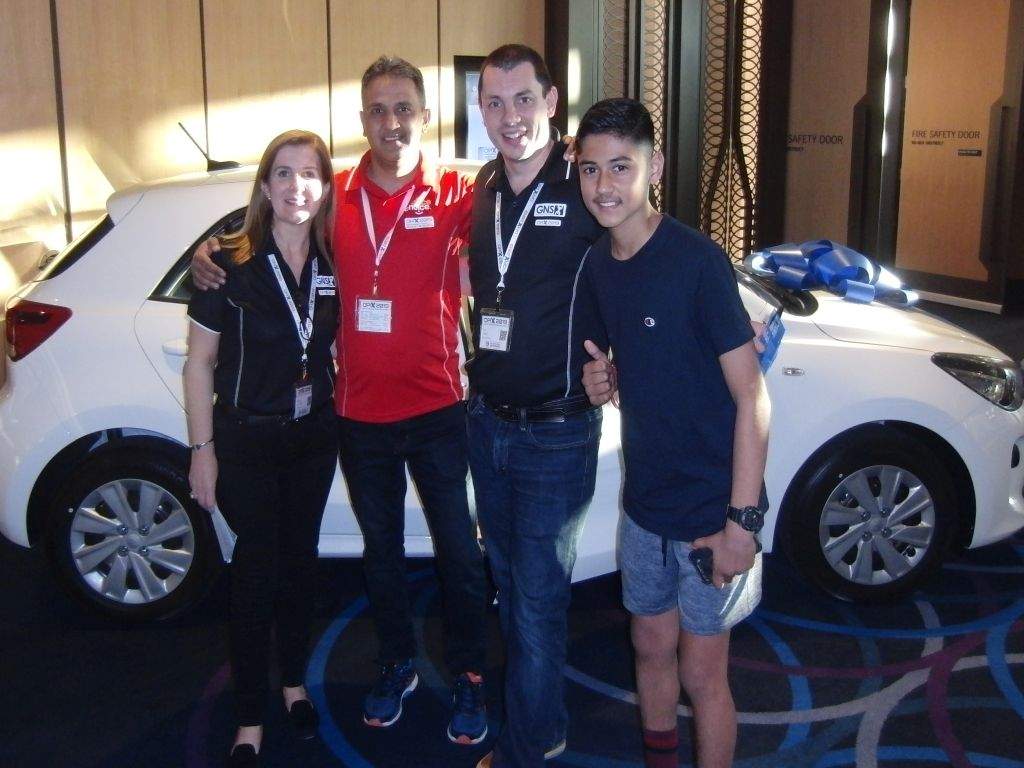 Prizes and surprises at OPIx trade show
Deal;er drives away from OPIx.
Trade show competition was just a 'one-off'.
Had Ted Callow of Callows Office Choice been a year younger, he may have walked away from last week's OPIx office products expo with one million dollars.
 
Having won the draw to select one of 200 envelopes in the Reflex 'Chance to Win $1 Million' promotion, the Bussleton WA dealer nominated envelope number 78, due to the fact that he had just turned 79.
 
While he picked up a consolation prize of $1000, Callow and the expo 'Happy Hour' crowd were slightly shocked to learn that the $1 million prize was in envelope number 77.
 
Other OPIx attendees were a little more fortunate with Ross Brimblecombe from Your Office Choice on the Sunshine Coast winning a $20,000 travel voucher courtesy of Brother and Dynamic Supplies.
 
Kalpesh Ramji from Enterprise Stationers Victoria won the Kia Rio Trio car (valued at $17,300) in a competition sponsored by Avery Products, Double A and GNS.
 
Visiting ASA member Tim Whittaker (Adelaide Direct Stationers) scored the ACCO Foton laminator prize.
 
PHOTO CAPTION: From top left clockwise - GNS's Margaret De Francesco at Happy Hour and with the Rio car winner Kalpesh Ramji, GNS CEO Paul Yardley and Rohan Ramji; the GNS stand and the Reflex Wall.