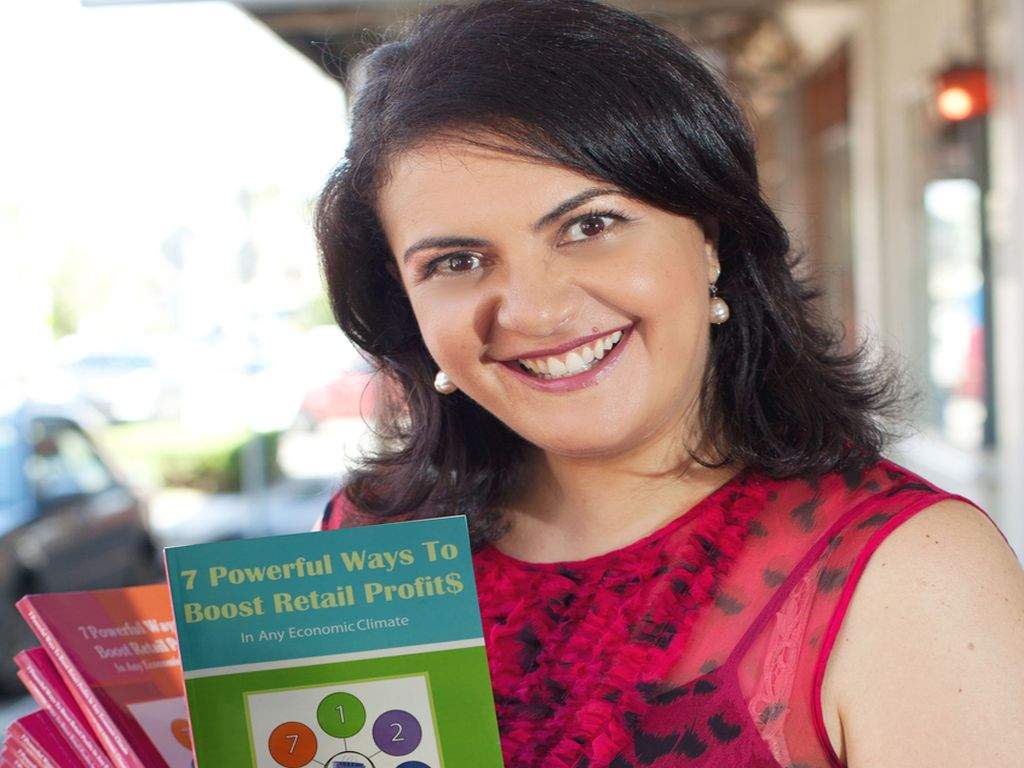 Visit OPIx 2019 - Meet business strategist 'Retail Miss Fix It' Nancy Georges
Learn how to maximise your profits at two power sessions.
The final countdown is on to OPIx 2019, two days to go until the inaugural Office Products Industry Expo this Saturday 17th August at the Hyatt Regency Sydney.

An exciting addition to the day's line-up includes the opportunity to meet business and marketing strategist, coach and author the "Retail Miss Fix-It" Nancy Georges.
 
Nancy has over 30 years' experience in business development, entrepreneurship, retail, marketing, strategic planning, wholesale, product development, customer service, training and manufacturing in a diverse range of environments and product categories, in Australia, Asia, USA and Europe.
 
The author of the book "7 Powerful Ways To Boost Retail Profits", Nancy is also a regular contributor on ABC News The Business' & A Current Affair programs.
 
Nancy will deliver two Education Power Sessions on profit boosting strategies for your business.
 
Learn Powerful Ways to Increase Retail Profits – OPIx Centre Stage, 11am
 
Retail is no longer separate entities of retailer, supplier and brand. The connected consumer is playing the field online and offline, where, when, how and with whom they choose. And the retail strategic plan should no longer be divided into online and offline.
 
Nancy brings extensive hands-on retail experience to take small retailers from overwhelm to action with a back-to-basics approach to operating in the 'new retail' world.
 
She'll share insight into how to revisit and apply sound foundational retail principles in today's marketplace, while embracing the new skills and tools essential to move forward, grow and increase profits. Learn about driving forces in retail today and the connected consumer with seven principles and tactical tips for longevity.
 
The Connected Customer in the Digital Age – OPIx Centre Stage, 2pm
 
The Customer is King & Queen and when the King & Queen are happy so are their favourite brands and retailers. Today's connected customer has a voice and a tribe online and off. They tell their friends about the brands, stores and experiences they love and become your sales people. We will explore how to tap in, connect & give your customer the tools to sell for you!
 
Retail is no longer retailer / supplier / brand driven exclusively run in a bricks and mortar location. The consumer is the driver and the playing field is offline, online and mobile, wherever the customer wants to be!
 
It is not enough to have a great store, a website & a Facebook page – the toolkit is much bigger & complicated than that.
 
Do you know how your customer behaves in today's connected world?
Do you really know who your customer is and what they want?
Do you know what they are doing online and the tools they are using to source shop or browse for products?
Do you know how to use the information and tools to build a sound connection and communication strategy that ensures longevity and profitability?
Nancy will discuss this behaviour and how to strategically address it in your business.