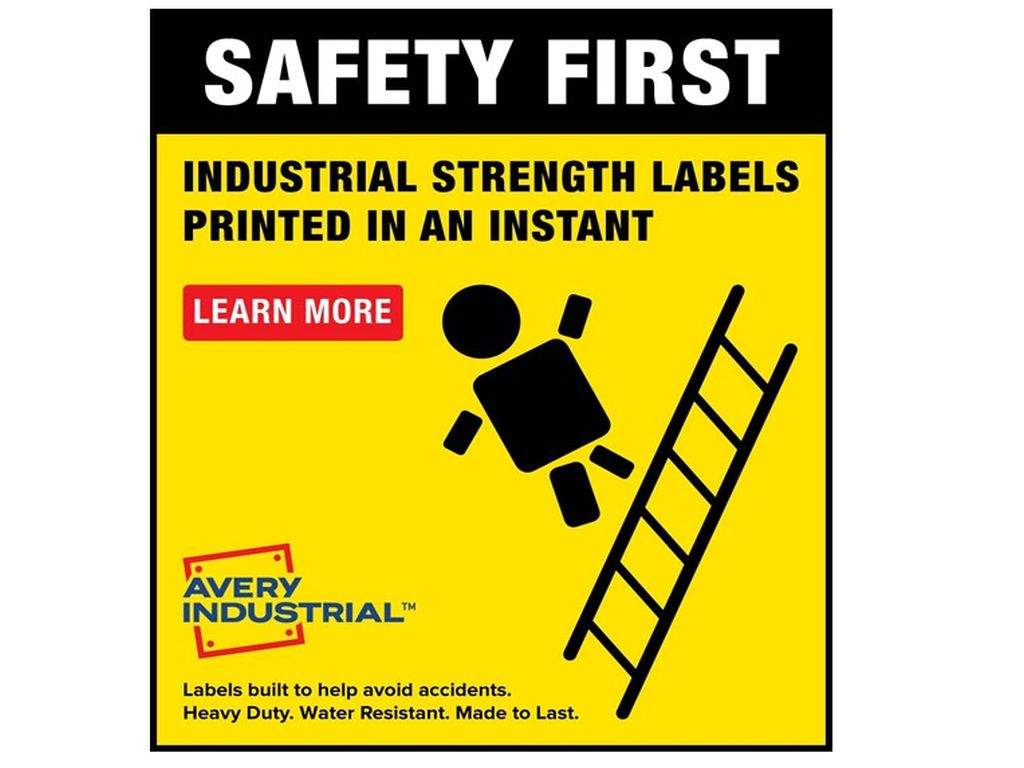 Avery puts Safety First in new industrial range campaign
Heavy duty products make for a safer workplace.
Avery Products is proud to launch Avery Industrial range's new brand campaign Safety First.
Australia's leading manufacturer and supplier of labelling products, has introduced a range of heavy-duty sign and label products with an added layer of polyester for strength.
Businesses can now provide safety messages in offices, construction sites, warehouses, laboratories and other facilities where human safety can be jeopardised.
Safety managers no longer have to wait days, or even weeks, for signs to be prepared for them and delivered. Now they can design and print their own signs and labels in minutes and put them to work to protect people from danger.
Look out for Avery Industrial yellow safety signs in industry publications in media and online, putting Safety First.
For more information, go to:
https://www.averyproducts.com.au/industrial-solutions