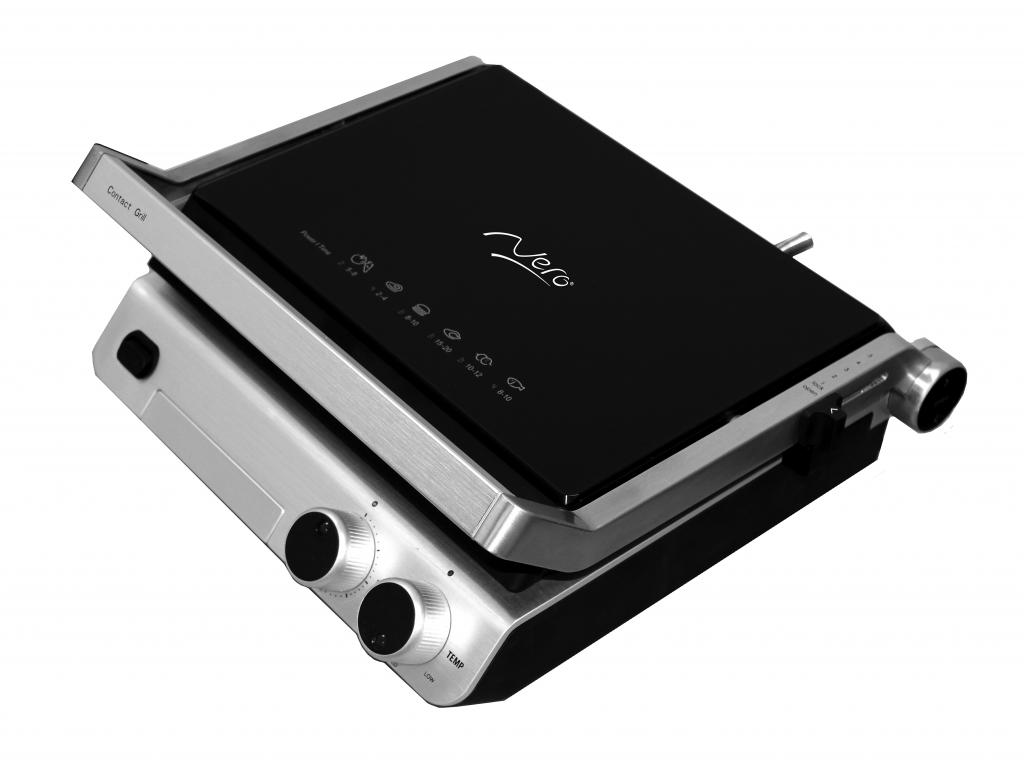 The Nero contact grill ticks all the right buttons.
Weatherdon's Nero Contact Grill has been specifically designed for the workplace by Sydney's Cube industrial design team. 
"Toasting and grilling can get messy. When we designed the product we started by thinking about the function first and then how form relates, said Paul Cohen who, as director of Cube Design, has been designing kitchen equipment for most of his 30 year career. In that time has won a slew of awards including the prestigious Red Dot and Design Awards Australia. 
"There are details only a designer would focus on. It starts with the cleaning, which I thought about long and hard.  Evidence is that all the surfaces are flush to minimise grime and removable, dishwasher-safe grill-plates slip off easily. 
 "A big part of the project was getting the grill-size right, hence the little chamfers at the edges so food can't roll off.  Typically an edge would run vertically but we changed that to angles, again it minimises cleaning. 
 "Weighting the lid is also a consideration as the top tray needs the pressure for the thicker breads and buns or larger cuts of sausages or meat."  
Weatherdon managing director, Robert Weatherdon added, "Our clients appreciate the criteria that goes into designing a robust, yet streamlined product that can stand the heat of the commercial kitchen. Another example of detail is that the Nero Grill has a quick reference guide fixed to the outside of the machine as most workplaces don't keep or even read instruction booklets."  
Facts and features:
Auto-off timer
Heat-control dial
Glass lid
Floating hinge adjusts lid height
Fully opens for 2 cooking plates
Non-stick hot plates
Indicator lights
2000W