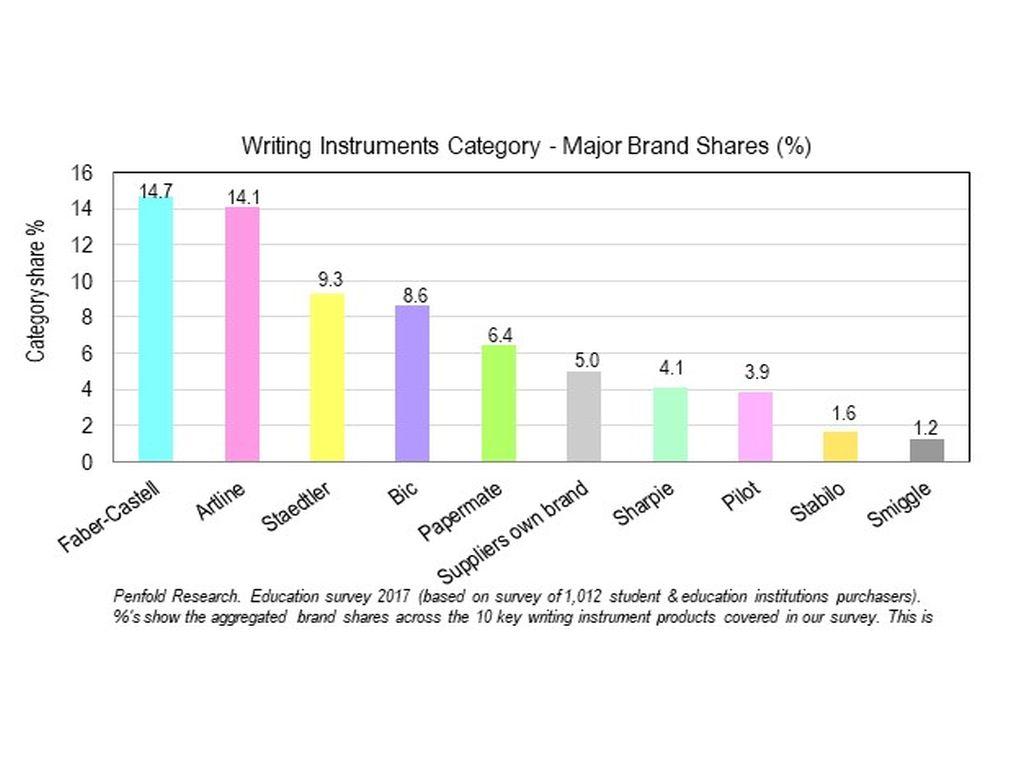 Penfold's Panorama – writing instruments and education
The second in a regular series of research snapshots by Andrew Penfold.
Writing instruments are one of the most traditional product classes in the education supplies market. On this fact, one would assume sales are declining as students and education institutions migrate from the relatively laborious process of writing on paper to simply prodding a keypad. However, this is not the case. My research indicates usage of writing instruments amongst school students is holding up very well – and this has a lot to do with the very strong brands that dominate the category.
The major writing instrument brands (eg Bic, Staedtler, Faber-Castell, Papermate – and others) all have exceptional unprompted brand awareness amongst students & institutions. This comes from healthy investment, built up over years and nurtured by competent management. The owners of these brands also understand and apply continual innovation, often via relatively small modifications (eg in colours, finishes, shape, grips, packaging, ink - and so on).
While I'm not entirely sure why writing instrument brands can operate in this way and those in other categories can't - they are nevertheless an admirable example for us all.
Penfold Research specialises in providing market reports for operators supplying products/services to the office, education and workplace supplies sectors.